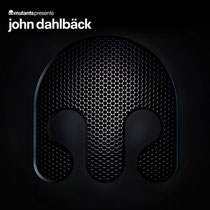 When it comes to electro, different labels have become synonymous with the genre, for example, Mutants, John Dahlbäck's music portal devoted to discovering the biggest and best in peak-time fun.Now John's taken to the decks to compile a fitting souvenir of Mutants in 2013 as he happily explains… 
"I've been really delighted with Mutants music output over the past year, so I hit upon the idea of doing a mix to celebrate, but it wasn't till I put it all together that I realized just how consistent we'd been - every track is huge! It's a testament to the skill and talent of the producers we've featured and, in some cases, discovered."
The resulting album highlights 18 tracks from the likes of Greg Cerrone, Faustix, Lunde Bros, Felix Leiter & Marrs TV, Kitsch 2.0, Eitro and many more. The package is further sweetened by John himself as he includes an intro recorded exclusively for the compilation and a brand new track, 'Amedei'.
"It was brilliant fun putting this merger of Mutant's past, present and future together so we want as many people to hear it," expands John. "It's full of energy and fun, which is what I wanted to achieve when I started the label and is at its very heart. Happy listening!"
'MutantsMix' by John Dahlbäck is out July 29 on Mutants Records.
©justaweemusicblog.com