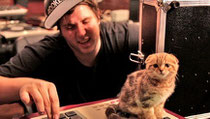 Thump recently released an exclusive documentary on the making of Pretty Lights' latest album, 'A Color Map Of The Sun'. The film is an intimate, behind-the-scenes look at possibly one of the most unique musicians in the electronic realm as he creates his upcoming album, which will self-release on July 2.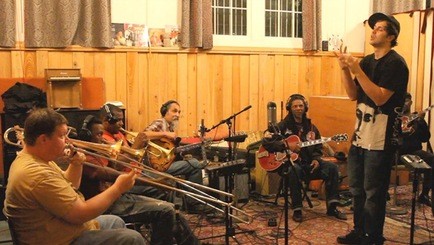 The film is made up of footage shot over the last two years as Pretty Lights traveled to New Orleans and New York to record musicians and vocalists, making his first album that uses no samples whatsoever. He spent a year composing, playing and recording music and vocals that emulated genres and time periods that spanned the last century, then pressed it all to vinyl. He then used that vinyl along with a custom built analog modular synth to create 'A Color Map Of The Sun'. The resulting album is analog electronica – soulful, electro hip-hop that pays respect to music's immense power to touch listeners emotionally, kinetically and inspirationally. PLM's Creative Director, Krystle Blackburn, followed him from the street to the studio, documenting the vision and hard work that went into making this record a reality.
"The most important thing to me is that I made a record that I am incredibly proud of," said Derek Vincent Smith/Pretty Lights. "When it's all said and done it's about the music, obviously, but with this record, the process was so unique I really wanted people to be able to get a glimpse of how it was made."
Check the video out below, it's essential viewing.
© justaweemusicblog.com