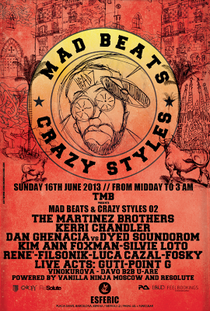 Chris and Steve Martinez, aka The Martinez Brothers, two young men from the Bronx raised on their father's love of the Paradise Garage, launched a long-overdue event series in March this year. Inspired by the creative synergies of their hometown, the first party launched in their native New York and was, as expected, the perfect place to get loose. Now on Sunday June 16 they bring the second installment of Mad Beats & Crazy Styles to Barcelona.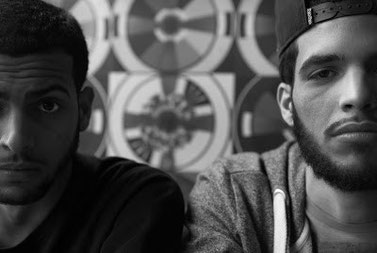 "Mad Beats & Crazy Styles is a party we started in New York City as an outlet for us to do something a little different; we want to make a party where us and our friends can feel free and play whatever we/they feel; fusion live and DJ and not have any musical boundaries... and most importantly give people a good time. The vibe of the first party was amazing, freeform style, live elements and really captured the vibe of the old New York party style. We can't wait to bring it to Barcelona." The Martinez Brothers
Also on the bill is Kerri Chandler, an originator of house music, Chandler has been injecting soul into music since the early-90s. Dan Ghenacia and Dyed Soundorom, two thirds of the French back2back2back DJ outfit and record label, Apollonia, also join, bringing some deep grooves to the floor. Kim Ann Foxman is a former collaborator with Hercules and Love Affair and has recently remixed The XX and collaborated with Maya Jane Coles. Plus, look out for B-Pitch artist Silvie Lotto, Circoloco resident Rene, long-term Martinez Brothers friend and collaborator Filsonk, one half of Infinity Inc and Hot Natured member, Luca C, Fosky and the night's Live element brings sets from Desolat's Guti and Point.G aka DJ Gregory.
© justaweemusicblog.com