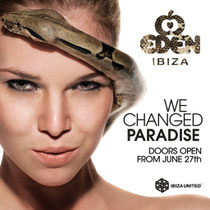 One of Ibiza's biggest clubs, Eden, has just undergone a complete renovation and refurbishment. Now under new ownership, Dutch entrepreneur Michael van de Kuit, decided to redesign the space to give clubbers a venue where the focus is purely 'All About The Music'. The news about the club being taken over by a new owner has not gone unnoticed within the international club scene.
Open since 1999 in central San Antonio, Eden is a large-capacity nightclub and with the recent reconstruction of the building, the club aims to be reborn as one of the island's premier destinations. Eden was previously home to events from Pete Tong, Gatecrasher, Godskitchen and beyond, hosting performances from Faithless and Lady Gaga amongst others.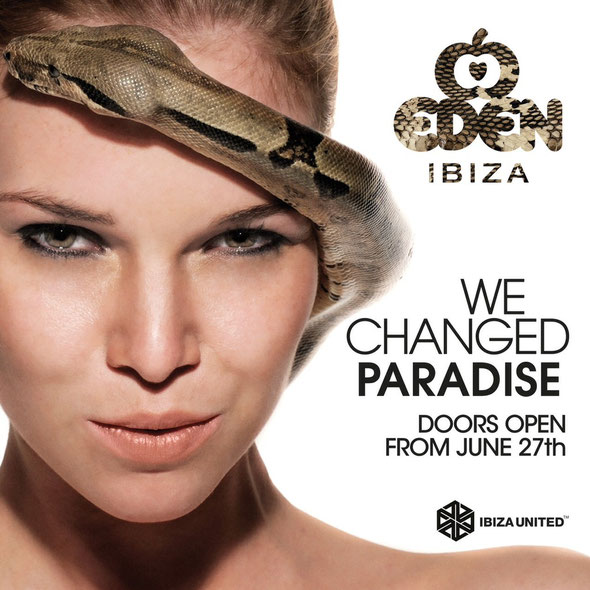 "Besides DJ performances, the old Eden has been serving the UK party crowd with party-concepts such as foam-parties and live nights over the last few years. The new Eden is really about being a music venue and is set to make a change in the San Antonio nightlife," Van de Kuit says. "Having Eden as one giant room instead of segmented rooms as it was for the last 15 years, is a testament to the type of talent we're going to be delivering on the stage. With the best and newest international line-ups every week, amazing theatre shows, a booming sound system and an interior that will transport you to a modern interpretation of the Garden of Eden. And this is just the beginning… Come see for yourself what's behind the doors."
Look out for the club's grand re-opening on June 27. It's full line-up will be revealed shortly.