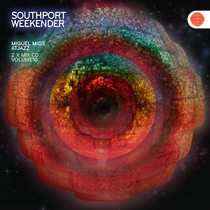 Southport Weekender Festival get set to release their next installment of their compilation series. 'Southport Weekender Volume 10' sees DJ/producer, Miguel Migs, make a return to the series, alongside one of the UK's brightest stars of the dance community, Atjazz. Over two CDs, the album features 38 tracks spanning deep house, Afroentric delights, soul, jazz, nu disco and boogie.
Miguel's selection features three exclusive single remixes of Kyodai feat Gabriela Smith, Tortured Soul and Zoo feat Amy Lyon, amidst a plethora of tracks from Husky, Thievery Corporation, Hot Toddy and Miguel himself. Atjazz showcases his unique blend of deep and soulful mixology, with some of his own remixes of tracks from The Muthafunkas, Kerri Chandler and Incognito. He also features some Atjazz Recordings talent including Elise, Leon Ware and finishes off with an exclusive piece dedicated to his parents titled '13.10.11 13.11.11'.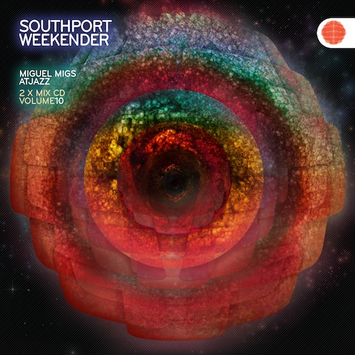 "When I was asked to mix Southport's compilation I was happy to be involved, having played the festival a few times and also mixed one of their past CD comps previously. I appreciate the passion and open mindedness to the musical diversity and concept... It seems the festival is always booking quality talent for a serious music-loving crowd year after year. I wanted to showcase various styles that I enjoy within the house music realm, which always include Deep, Soulful, Dubby, Underground, Funky and Nu-Disco sounds, all seamlessly blended together while trying to keep it fresh and interesting." Miguel Migs 
"I feel so honoured to have been asked to mix the new Southport Weekender CD along side Miguel Migs. The CD series is so prestigious I put a lot of pressure upon myself to get this really right, not only for myself, but for the listeners and Southport Weekender family. I'm proud of the result and I hope everyone enjoys the final product." Atjazz
© justaweemusicblog.com

'Southport Weekender Volume 10' will be released worldwide on July 1 2013 on Miroma Music UK.