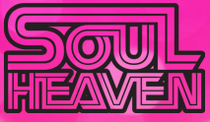 Soul Heaven launches a new weekly pool party in Ibiza from midday on Saturdays in the beautiful surroundings of Ocean Beach. Kicking off on Saturday June 8, the brand welcomes UK producer and DJ, Joey Negro, as a regular monthly guest alongside Ibiza residents, Tom Crane and Jon Woodall from Ocean Beach, who are very much part of the Soul Heaven sound. They are joined by Soul Heaven residents and friends including Sy Sez, Andy Ward, Tom Flynn, Luke Pompey, Sound Blast and Soul Heaven regulars, Holland's RiskSoundSystem. 
The Soul Heaven record label is also defining a new era as head honcho, Fleur Woolford, takes a more hands on approach with its musical direction, returning the label back to the Defected umbrella, where it first started. Guided by her eclectic musical tastes, Fleur aims to introduce exciting new talents having road tested the tracks out in Ibiza, alongside more established names.
"We're really excited to be working with new producers on the label such as Tom Flynn, and Luke Pompey alongside our own residents, Andy Ward and Sy Sez (A&R for Soul Heaven Records) and this naturally crosses over to our residency in Ibiza this summer. We specifically chose Tom Flynn and Luke Pompey because their productions make us want to dance & can imagine them rocking the crowd at the pool party this summer." Fleur Woolford, Soul Heaven.
Showcasing house music in its widest definition, Soul Heaven, introduces key new talents such as Tom Flynn, Luke Pompey and Sound Blast alongside established residents Sy Sez & Andy Ward and Soul Heaven regular players Joey Negro & Risk Sound System. Tom Flynn has established himself with a hand-crafted series of signature house cuts that are heavily bass driven, and his release roll call reads like a who's who of go-to record labels, with Dirtybird, Anabatic, SIZE and BreakNewSoil among the imprints clamouring for his beats. Luke Pompey's versatility and unique approach to his set charges up dancefloors with its driving grooves, uplifting patterns and electronic sounds and allows his love for music to shine through.
As well as joining Soul Heaven in Ibiza, Soul Heaven records is hoping to feature the producers playing out At Ocean Beach in a selection of forthcoming dancefloor tracks.
The SW Entertainment DJ & Artist Booking Agency continues to run alongside Soul Heaven, with Fleur continuing to book and work with some of house music's most iconic and legendary acts including Masters At Work, Barbara Tucker & Lil Louis - all of which are featuring at various top locations for what promises to be another exciting summer on the island.