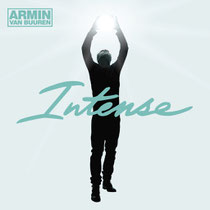 It's taken Armin van Buuren three years to complete his fifth full-length studio album, 'Intense', the follow-up to his 2010 artist album 'Mirage'. 'Intense' will be released by Armada Music on May 3 and on April 5, the first single from the album will be released: 'This Is What It Feels Like' featuring Trevor Guthrie. That same date, it will also be released on the brand new ANA (Armada North America) label, a sub-label of Armada Music focusing on North-American territories.
'Intense' shows van Buuren spreading his wings musically beyond the sound of trance. Guthrie, a Canadian singer-songwriter and former member of the 1990's band, Soul Decision, teams up wth van Buuren on 'This Is What It Feels Like'.
Armin: "It's been an intense three years in the making. Being a perfectionist, some of these tracks have taken me months to finish. I've tried to incorporate as many real instruments as possible, including a live orchestra and the rock band of my brother, Eller, Bagga Bownz. It's been an honour to work with such talented artists, singers and songwriters."
Most of the month of May will see Armin touring North America in support of the album. In the meantime, the Dutch DJ tours the globe with his A State of Trance 600 'The Expedition' tour, with shows in Kuala Lumpur, Mumbai, Miami, New York, Guatemala and Den Bosch.