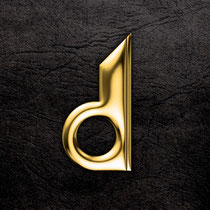 GRAMMY-nominated, Australian DJ, musician and producer Dirty South recently announced that he will release his first full-length studio album, 'Speed Of Life' on March 5, exclusively on iTunes. Known for his remixes for the likes of Snoop Dogg, U2, Diddy Dirty Money and more than 50 artists in total, he will release a 10-track album of tracks inspired by his travels while touring and featuring collaborations with a number of artists.  
"I made this album on the road while touring so everything around me inspired me to come up with the sounds that are on this record," said Dirty South. "I collaborated with some very talented people, which made it really fun and special and I am very proud of the outcome. I can't wait for the world to hear it!"
The album from Dirty South will not only showcase his evolution, but will also feature the musical talents of Joe Gil, Rudy and Ruben Haze (Dirty South's band collaboration between him and Rudy). Dragan Roganovic, known as Dirty South, is a Serbian-born, Australian-based DJ, who got his start at the early age of 13 growing up in Melbourne, Australia. Influenced by everything around him, the artist started improvising with his old NEC Hi-Fi and mixing with the tape decks, and then started making bootlegs and mashups, which eventually lead to getting a computer, software and keyboard that resulted in his first official production in 2004 as Dirty South. At the end of 2012, he wrapped the largest North American tour of his career, the "City of Dreams" tour, which included sold-out shows at Hollywood Palladium and New York City's Roseland Ballroom.