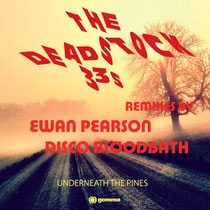 Acid house legend Justin Robertson follows up his collaborative single with Daniel Avery returning to the Gomma label under his 'The Deadstock 33s' moniker with a new single featuring remixes from Ewan Pearson and Disco Bloodbath. Justin has been part of dance music's landscape for over 20 years now, bringing his own eclectic approach to bear through his DJing and production work. 
His most recent venture has seen the veteran artist adopt a new moniker, The Deadstock 33s, under which he has released a string of solo singles for the likes of Paper Recordings and Tigersushi. Together with Daniel Avery, Robertson has produced EPs for Gomma and Optimo, and as a consequence has picked up remixes for artist such as 2 Bears, Justice and Paul Weller.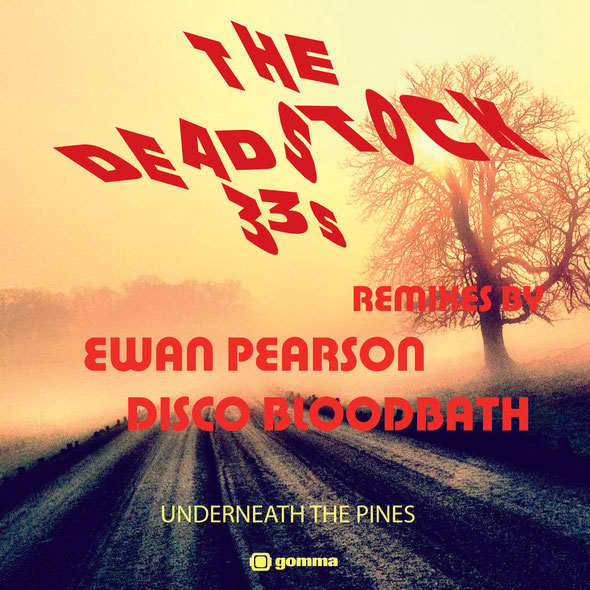 Ahead of the forthcoming album, 'The Pilgrim's Ghost' is the new single 'Underneath The Pines' taken from the LP. The single kicks off with the house mix of, a bubbling, moog bass driven electronic workout that layers ethereal synth parts and skittering percussion beneath Robertson's emotive vocals. This is followed by the club mix, which sees things taken in a techy, electronic direction with an intense warehouse feel to it. The remixes come courtesy of Ewan Pearson and Disco Bloodbath with both producers offering up two versions. Ewan's remix sees the highly respected producer deliver a richly produced, breakbeat fuelled mix that provides a perfect soundbed for the vocals, whilst his instrumental version sees additional synth lines filling out the mix. Disco Bloodbath also offer up a dub and vocal mix, both of which reflect a shuffling electro disco sound, with the former featuring some old school vocal snippet samples, quality stuff. It's out on February 15.