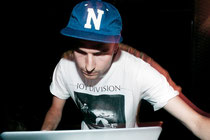 Cyril Hahn recently announced his debut European tour, at the moment kicking off in Denmark on March 1 2013. Cyril experimented early on during high school with music production and abandoned it after leaving his hometown of Bern, Switzerland to pursue his studies in Vancouver, Canada. After a three year hiatus from music, feeling a need to return to his former love, he sat down and did what is considered by some to be taboo: stripped down two iconic R&B songs and gave them his unique atmospheric twist: Mariah Carey's 'Touch My Body' and Destiny's Child's 'Say My Name'.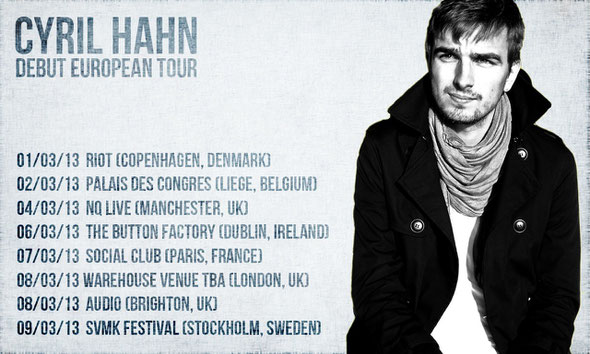 Cyril's remixes instantly hit a nerve with internet fans and other artists after uploading to his Souncloud, especially the Destiny's Child anthem. This summer, 'Say My Name' hit #1 on Hype Machine, was selected as the final track by Diplo for his BBC Radio 1 mix show, and posted as a favourite on the fan page of The xx. This autumn Annie Mac also fell in love with the song, playing it on her radio show, at many of her shows and mentioning it as one of her addictive tracks of the year. 'Say My Name' now has over 600,000 plays on Soundcloud and countless tribute videos with over two million YouTube views.
Toward the end of the year, Cyril released three other remixes that have also become crowd favourites: a melodious remix of UK electropop duo Alpines single 'Chances', followed by the atmospheric remix of Solange's 'Losing You', and the up-tempo, high-energy remix for US sister trio HAIM's 'Don't Save Me'. Now it's time for Cyril debut tour, which kicks off in March 2013. To hear Cyril's tracks, check out: www.soundcloud.com/cyrilhahn.