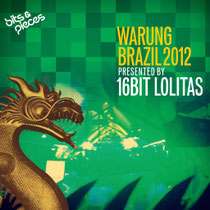 Hot off their successful 'Supermarkt' album, Peter Kriek and Ariaan Olieroock aka 16Bit Lolitas present a brand new double artist album, 'Warung Brazil 2012'. Featuring exclusive and yet to be released productions by 16Bit Lolitas themselves, this is a deep, techy, melodic mix that showcases underground music at its best! Whereas the 'Supermarkt' album brought out the darker, more experimental side of 16 Bit Lolitas, 'Warung Brazil 2012' is all about the dance floor.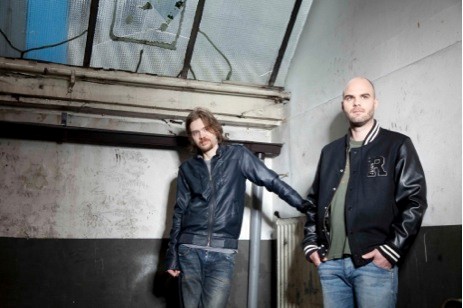 16Bit Lolitas: "We've been on a producing frenzy these last few months and this album is the result. With our second 'Warung' album we are focussing on bringing energy, good vibes and dance floor killers."


Inspired by the South American temple of electronic music, the Warung Beach Club in Itajai, Brazil, 16Bit Lolitas started the 'Warung' compilation series in 2008. The first album became a huge success and many fans have been waiting for its follow-up ever since.
"Warung has meant a lot to us", the Amsterdam boys explain. "Warung gave us a home for our music. It's a place where people come to dance and open their minds. A place where people come as fans of electronic music and not as critics. These are parties the way parties were meant to be."
It's that exact feeling and vibe that inspired the guys to create a follow-up. Through 'Warung Brazil 2012', 16 Bit Lolitas confirm their love for the underground dance music movement.  All DJs have their favourite club to be playing at, and Warung is that clubbers paradise to 16 Bit Lolitas. With their ideal night at the Warung club in mind, Peter and Ariaan rocked it out in the studio, resulting in 21 new originals, coming together in two sharp mixes.
"The best way to see these mixes is as snippets of a long DJ-set. They aren't the whole story, just interesting segments of a longer story. But one main theme is our enjoyment of making music. We still love to make underground dance music."


It's out December 7.