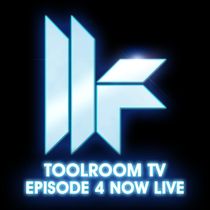 We totally forgot to feature this a couple of weeks ago, so you should know by now that the very cool Toolroom TV returned with its fourth installment of its dance music digest. This episode gives you a backstage pass to the TK6 tour, as well as an exclusive slice of takeover TV by Dutch DJ Hardwell, as Toolroom goes Dutch in the spirit of ADE! Firmly focusing on the Dutch domination of the EDM scene, Hardwell presents Toolroom TV to explore the infamous city before the carnage of the country's annual dance event descends upon it for three days. 
Touring his favourite Holland hangouts - from the Blue restaurant atop the Kalvertoren shopping centre, to the Patta sneaker store and Club Home (the birthplace of the first Revealed Recordings party), Hardwell showcases why ADE is such an important event in the EDM calendar. Newcastle is next up as Mark Knight takes the camera on the road with him to capture Toolroom Knights' sixth birthday tour first hand. You get to experience the lifestyle the house music head honcho leads as the tour tears up Tyne & Wear, Ministry of Sound in London and Castle Clvb, Edinburgh – and that's only half of the tour – part two features in TTV 5.
Global Gathering is next up as regular Toolroom TV presenter Pete Griffiths gets up close and personal with Stefano Noferini on the release of his latest Toolroom Knights compilation, limbers up on the tour bus with Friendly Fires, and gets under the hood of Hospital Records hot talent S.P.Y, talking about his Total Science Toolroom collaboration and more. Finally, concluding a Dutch-themed edition, Toolroom TV gets back to Amsterdam to attend the premier of brand new DJ documentary 'Dutch Influence'. Director Hatim el Khatib gives the lowdown on the aim of the movie, and an insight as to why he was inspired to get behind the camera to detail the Dutch's rise to fame in the world of electronic music. Big episode!