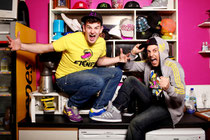 The Squatters and Trackitdown team up for a huge remix competition with prizes worth over £700. In conjunction with Trackitdown, The Squatters have put together the prize package, giving budding producers the chance to add their own stamp on one of The Squatters tracks, and get a chance to spend a day in the studio with them, free TID Pro Membership, guest list to a Squatters event, a Dirtysmart clothing brand goodie back and more.
The track to be pulled apart and put back together for a chance to land the prize is 'Brainfreeze', a single that's only just been released in partnership with Dirtysmart to launch a T-shirt range of the same name.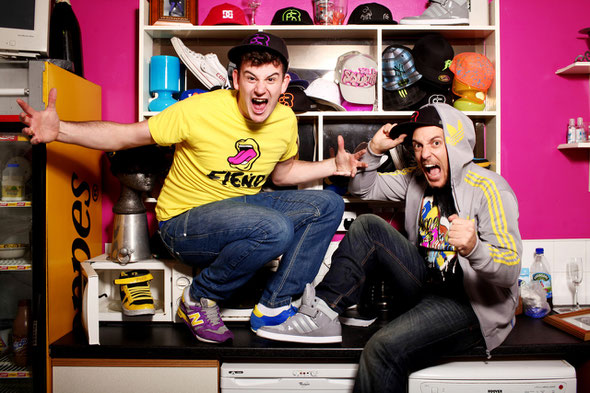 The Squatters: "We are really excited to be running this competition with Trackitdown! We used to enter so many remix competitions in the early days and it's a great way of getting your name out there and getting noticed. We were originally looked at as remixers and this is something we take pride in so it will be interesting to hear what everyone comes up with. Good luck everyone!"
Full prize details:
* A Day at What's Your Status? Studio with The Squatters, making your own track.
* Guest list for you and three friends at one of The Squatters up and coming gigs.
* Dirtysmart goodie bag and £200 worth of clothing.
* Donk Boxershorts.
* Squatters Stickers.
* TID Pro membership worth £120.
* £100 worth of sample packs.
* Your winning remix released on What's Your Status.
For full information, and to get the parts, click HERE.