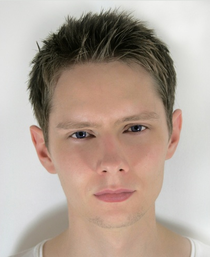 Craig Connelly's newest production, 'Like Whatever', is a mixture of electro-infused, floor-filling trance with an irregular triplet rhythm mid-song that adds an element of surprise. Debuted on The Gareth Emery Podcast at the end of October and on Armin van Buuren's A State of Trance 585, 'Like Whatever' will be released on Garuda on November 26. 



"This track is all about relentless dance floor energy," says Craig. "I named it 'Like Whatever' so people don't take it too seriously and listen without prejudice. Sometimes trance can be a little too serious and I hope this track breaks that mold." 

'Like Whatever' joins Craig's growing discography of original tracks, including 'Absolute Electric,' 'Robot Wars,' and 'Manchester AM.' For the remainder of this year, Craig has gigs scheduled at Ministry of Sound and The Warehouse Project and will be releasing a remix of John B & Kirsty Hawkshaw's 'Connected' an his 'Concrete Angel' remix recently landed in the Beatport Trance Top 10. "I want people to go nuts to my music without any inhibitions--to jump about and have fun," Craig says. "For me, that's what dance music and clubbing is all about… fun."