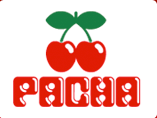 After a top season at Pacha Ibiza, the brand begins its tour around the world tonight, spreading the island's party spirit! The tour will begin tonight when Pacha Ibiza resident DJ Sebastian Gamboa will play at Lan Club in Beijing, supported by Pacha Ibiza dancers, for the first of four Asian shows. Next up is Drangon-I club in Hong Kong on Saturday for a party that is sure to last well into the small hours due to the brand's huge popularity.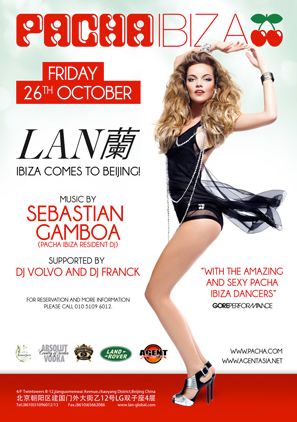 Friday 2nd of November will see Pacha make a welcome return to Zouk Club in Singapore with DJs Norman Doray and Sebastian Gamboa, before a final fling at the spectacular Blanchy's Tash in Ho Chi Minh, Vietnam on Saturday 3rd of November. The brand is also in the United Arab Emirates, bringing the Ibiza summer spirit to the Formula 1 event in Abu Dhabi on the 2nd, 3rd and 4th of November. DJs include Dennis Ferrer, Jean Claude Ades, Danny Avila, Rene Vaitl, Graham Sahara, Frederick Stone, Sebastian Gamboa and Jean B, who will rock the party at the Viceroy Hotel as it turns into an exclusive club.
After this, the team head to Bari in Italy on November 10th at the Divina Follie club with Pacha resident DJ, Tuccillo, then continuing on to Napoli for Joia Club on November 16th with Sebastian Gamboa plus resident DJ Max Zotti. On Saturday 24th of November, the tour hits Sydney's Ivy Club for a party for more than 3000 guests and a large mix of the best Australian DJs who have played at Pacha venues worldwide.