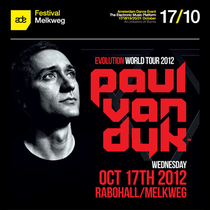 Paul van Dyk will be bringing the music from his sixth artist album, 'Evolution', to the heart of Amsterdam's cultural centre on the Wednesday of ADE week, where he'll be performing the album's music live. Fans will be able to hear 'Eternity', 'The Ocean', 'Verano', 'I Don't Deserve You' and all the other album favourites, mixed, morphed, filtered, fused and thrust through Melkweg's sound system.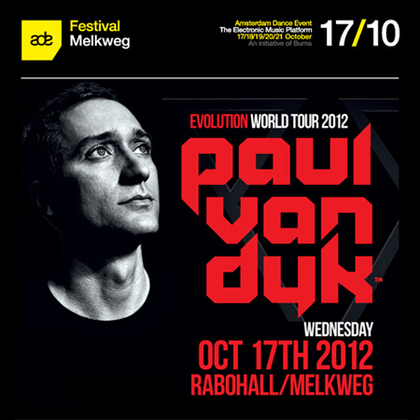 In close support on the night will be two of Vandit's vanguard DJ/producers. Flying in from Miami to entertain ADE's most discerning will be Austin Leeds, who'll be swinging his superbass-driven, electro-house hybrid into action to electrify Melkveg's atmospheric confines. Also on deck duties will be local hero Maarten de Jong, who'll be dealing out the drums, firing up his trademark tech rhythms.It takes place on Wednesday October 17 at 
Melkweg, Lijnbaansgracht 234a, Amsterdam.