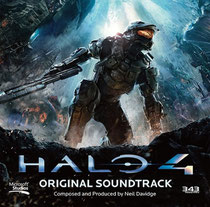 The Halo Nation is possibly one of the most dedicated fan bases in all of gaming. Comprised of millions of fans around the world, Microsoft and 343 Industries, in conjunction with soundtrack partner 7Hz Productions, are recognising the passion of these fans with the "Halo 4" Soundtrack Remix Contest. Musicians and "Halo" gamers alike will have the ability to put their own spin on the "Halo 4" Soundtrack, working with exclusive original stems from famed composer/producer Neil Davidge, competing for a shot at global recognition.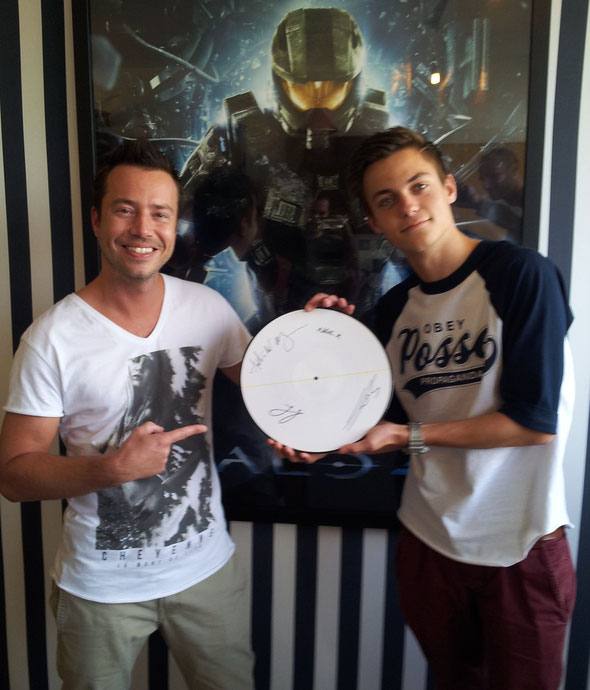 The competition started yesterday and will run through until 29th October, with prizes awarded to the most original and creative tracks. Fans will have access to samples of 'Awakening', 'To Galaxy', and 'Nemesis' from the "Halo 4" Soundtrack, allowing for a wide range of potential remix styles and musical genres. For full contest submission guidelines and rules, visit: Halo4Remix.com.
Entries will be judged by composer Neil Davidge of Massive Attack fame, "Halo 4" audio director Sotaro Tojima, and electronic musicians Sander van Doorn and CASPA – who appear on the "Halo 4" Remix Soundtrack – based on originality, creativity, and musicality. Winners will be announced on 16th November. 
The prize for the "Halo 4" Fan Remix Contest is:
UK 
Grand Prize 
·         Samsung Series 5 Laptop
·         Samsung 2.1 Wireless Audio Dock
·         "Halo 4" Limited Edition Xbox 360 320GB Console, which includes a Standard                Edition copy of the game
·         "Halo 4" Trigger Stereo Headset
·         Complete Collection of Official "Halo" Soundtracks
Runner Up Prize 
·         "Halo 4" Limited Edition Xbox 360 320GB Console, which includes a Standard Edition copy of the game
·         "Halo 4" Trigger Stereo Headset
·         Complete Collection of Official "Halo" Soundtracks
USA
 Grand Prize
·         Samsung Series 7 Laptop
·         "Halo 4" Limited Edition Xbox 360 320GB Console
·         "Halo 4" Trigger Stereo Headset
·         Complete Collection of Official Halo Soundtracks
First Prize
·         "Halo 4" Limited Edition Xbox 360 320GB Console
·         "Halo 4" Trigger Stereo Headset
·         Complete Collection of Official Halo Soundtracks
Second Prize
·         "Halo 4" Trigger Stereo Headset
·         "Halo 4" Official Soundtrack
Canada
Grand Prize
·         "Halo 4" Limited Edition Xbox 360 320GB Console
·         "Halo 4" Trigger Stereo Headset
·         Complete Collection of Official "Halo" Soundtracks
·         12+1 Month "Halo 4" Xbox LIVE Gold Membership 
First Prize
·         "Halo 4" Limited Edition Xbox 360 320GB Console
·         12+1 Month "Halo 4" Xbox LIVE Gold Membership
Second Prize
·         Xbox 360 "Halo 4" Limited Edition Wireless Controller
·         "Halo 4" Game
Mexico
Grand Prize
·         "Halo 4" Limited Edition Xbox 360 320GB Console
·         "Halo 4" Trigger Stereo Headset
·         Complete Collection of Official "Halo" Soundtracks
First Prize
·         "Halo 4" Trigger Stereo Headset
·         Complete Collection of Official "Halo" Soundtracks
Second Prize
·         "Halo 4" Trigger Stereo Headset
UK, Ireland, Germany, France, Spain, Netherlands
Grand Prize (1 per market, 6 in total)
·         Samsung Series 5 Laptop
·         Samsung 2.1 Wireless Audio Dock
·         "Halo 4" Limited Edition Xbox 360 320GB Console
·         "Halo 4" Trigger Stereo Headset
·         Complete Collection of Official "Halo" Soundtracks
Runner Up Prize (1 per market, 6 in total)
·         "Halo 4" Limited Edition Xbox 360 320GB Console
·         "Halo 4" Trigger Stereo Headset
·         Complete Collection of Official "Halo" Soundtracks
Australia
Grand Prize
·         "Halo 4" Limited Edition Xbox 360 320GB Console
·         "Halo 4" Trigger Stereo Headset
·         Complete Collection of Official "Halo" Soundtracks
·         12+1 Month "Halo 4" Xbox LIVE Gold Membership 
First Prize
·         "Halo 4" Limited Edition Xbox 360 320GB Console
·         12+1 Month "Halo 4" Xbox LIVE Gold Membership
Second Prize
·         Xbox 360 "Halo 4" Limited Edition Wireless Controller
·         "Halo 4" Game