Morcheeba frontwoman Skye returns this autumn with her third solo record, 'Back To Now', released through PIAS on October 29.  Production credits for the album, which is accompanied by lead single 'Featherlight', come from the Grammy Award winner Stephen Fitzmaurice (Paloma Faith, Metronomy and Professor Green). 'Back To Now' sees Skye on assured form in the follow up to 2009's 'Keeping Secrets'.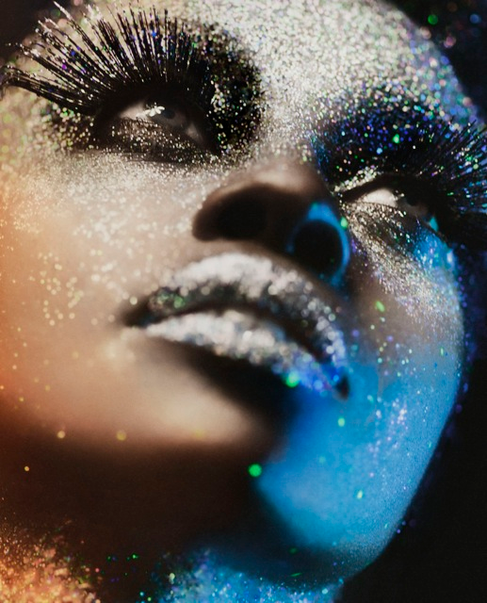 The album began life in similar fashion to her two previous releases, in partnership with her longtime collaborator and husband Steve Gordon. However, in contrast to 'Keeping Secrets' and Skye's solo debut 'Mind How You Go', guitar and piano were laid to one side and tracks instead evolved from the early barebones of beats and loops.  Aware of the potential of the raw material she had written, Skye specifically sought out the production services of Fitzmaurice; 'I'd worked with Stephen before when he mixed (previous single) 'Love Show' and knew he'd be able to take these new songs to the next level'.
Fitzmaurice's crisp production values couple with Skye's ethereal voice to impressive effect, across a distinctly nocturnal soundscape.  Synths bubble across early album highlights 'Sign of Life' and lead single, 'Featherlight', both anchored by Skye's effortless vocals, whilst 'Every Little Lie's' chorus mines a compulsive vocal hook to memorable effect.
However, 'Back To Now'  is by no means an exclusively synth propelled album, with strings employed to distinctive effect on 'Bright Light' and the possessive plea of 'Nowhere'.  Yet in all cases, it is the character and range of Skye's vocals which underpins 'Back To Now'.  Layered on 'High Life', providing a tender counterpoint to the disquieting synths of 'Dissolve', and gliding across the percussive loops of 'Little Bit Lost', it is an ever-arresting focus point.