With Toolroom Knights' sixth birthday set to kick off just days after the brand finishes its season-long residency at Space, Ibiza, it's little wonder that Toolroom's flagship party has gone from humble beginnings to a worldwide force in such a short space of time. The celebrations this time around take in no less than six tour nights up and down the UK, but the six theme doesn't stop there. We caught up with label boss Mark Knight for a rundown on what else to expect…
Hi Mark. You're literally just about to round off a season-long residency at Space Ibiza with Toolroom Knights. How has the summer season been?
It's been fantastic to see the night really grow and grow throughout the season. It was a big step up for us going from Monday to Wednesday and filling Armin van Buuren's shoes, but I have been overwhelmed by the amazing feedback so far. Doing 19 shows in total has really afforded us the opportunity to showcase the complete spectrum of Toolroom talent. We tried to make the line-ups like mini festivals, so there is a diverse musical flow to the night; not just the same records over and over. It's been a great experience playing at all 19 shows, and I actually feel like I am part of the club!
Let's talk about the next big set of gigs for Toolroom Knights – the 6th Birthday tour. You have changed direction from last year; can you explain a bit more?
The concept of the tour is this: 6x6x6x6. 6 parties in 6 cities for 6 pound and I will play for 6 hours in each. After doing last year's sellout show at Brixton, in London, we felt it only right to this time around bring the party to you guys. We will be kicking the tour off on the 5th October at Digital, in Newcastle - just two days after our closing party at Space in Ibiza. We then go to London, Edinburgh, Manchester and Belfast, before finishing up in Dublin for the mother of all knees-ups! For more info of the tour and tickets check my website: www.djmarkknight.com.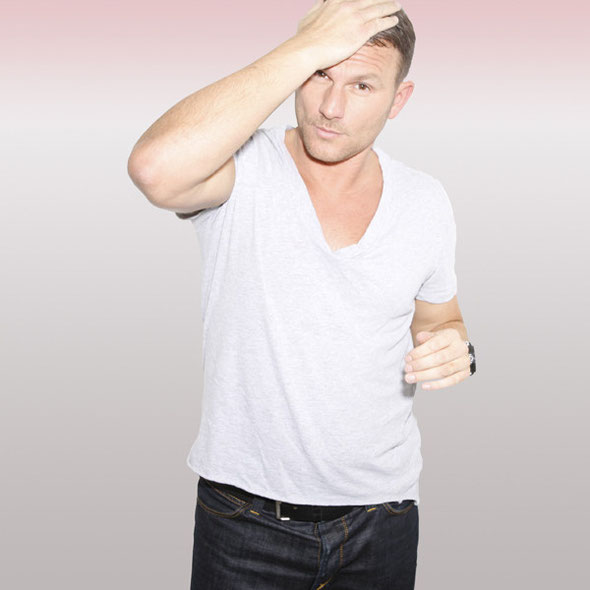 Can you tailor each six-hour set for each club before you play it, based on previous regional experience?
When playing a long set, of course you need to think about what you are going to do, because the key to a set of that length is the flow; when to go up, when to go down and how long for. I usually break it into sections. But the real skill of DJing is reading the vibe of the room, understanding the psyche of the crowd and being able to adapt to it with a knowledge of your music that allows you do so seamlessly. I have various residences around the world where I play these kind of long sets, so I have plenty of experience to draw from. I love to do these sets, I totally immerse myself in the night; it's about creating that synergy between me and the crowd that then allows me to be musically experimental and not a jukebox!
You've deliberately limited tickets – is this so each gig has an intimate feel? Can you explain the concept behind this?
After doing Brixton last year, which was as much a concert as a club gig, I wanted to flip it, and as you say do something more intimate. Dance music is going through a phase right now of massive grandiose shows  - which are brilliant - but I wanted to strip it back to the fundamentals: one DJ playing a cross-section of music all night long. Switch the emphasis back to the music, which essentially is what Toolroom Knights is all about. We chose some of the best clubs up and down the UK and Ireland where we felt this idea would translate the best.
Even though tickets are limited, you've opted for an extremely low ticket price on this tour – just £6! Aside from the continued '6' theme, why did you opt for such a low price ticket?
Club entrance fees have gone through the roof with the rise of the megastar DJ, so we thought it was time for a little payback. People's credit cards will still be recovering from Ibiza, so at £6 hopefully everyone can come and party with us.
In the six years since Toolroom Knights conception, what has changed? How has the brand evolved, and are its core ethics the same?
The brand has grown and grown. From our humble beginnings in the baby box at MOS, right through to now, where we have global residences in the world's finest clubs; from Moscow to Miami, Ibiza to Israel; from sell out concert shows, to hosting our own arenas at some of the best festivals across the globe. This coupled with a compilation series that has showcased some of dance music's superstars, from Fedde Le Grand to Funkagenda. But the ethic has remained the same; we are not about jumping on bandwagons or trends, the only remit we have here is quality. It's all about being part of the family here at Toolroom and that's been the secret of our success: pulling together as a team, from the artists to the amazing people we have working here.
Back to the tour; will there be any supporting acts?
The idea of the tour is that I play for six hours (club opening times permitting), or all night long. On the night I will be musically weaving through it all, from deep house to techno and everything in between – doing exactly what Toolroom Knights stands for. Our show in London at Ministry will be slightly different. I will still play for six hours in the box, alongside Jack from the Friendly Fires, who totally blew me away when he played for us at our opening party at Space in Ibiza - with possibly the best set I have heard all year! Also on the night we have German house legends, Lovebirds, alongside the UK's most underrated band, Crazy P, performing their sound system show which is a must see! All this plus the fantastic Toolroom Knights residents; Pete Griffiths, Mark Storie and George Andrews - who always smash it.
What's the next big project you'll be working on?
After we have finished the tour I am scaling back my live diary. November and December will see me concentrate all my efforts on nailing my first artist album. I am super excited about getting back in the studio. I have been talking about the album for a good two years, it's finally time to finish it…
For more info, click HERE.