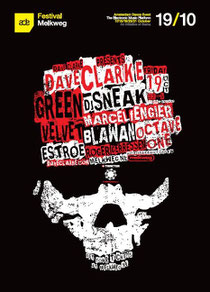 This year's Amsterdam Dance Event will see the techno genre and its sub genres duly represented on Friday the 19th of October at the infamous Melkweg venue by one of the most influential flag bearers of techno globally: Dave Clarke. Aptly named The Baron of Techno, a moniker given to him by the renowned BBC Radio DJ / journalist John Peel, Clarke will host his Dave Clarke Presents showcase for the eighth consecutive year during this year's ADE.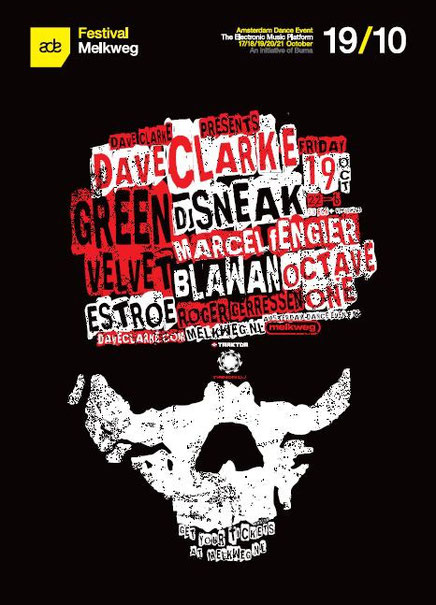 With all seven previous editions being sold out, the Dave Clarke Presents night is usually marked on the techno buff's ADE schedule as one of the annual highlights. Next to showcase ringmaster Dave Clarke, the Melkweg venue will undergo performances by Chicago's Green Velvet, one of house music's true pioneers DJ Sneak, the Detroit collective Octave One, Berlin based Marcel Fengler, Dutch leading tech lady Estroe, Clone Records artist Blawan and Dutchman Roger Gerressen, who turned his spotlight on due to releases on Darko Esser's imprint Wolfskuil Records. Dave Clarke Presents will also have a slot reserved for a special surprise appearance.
As the moderator of several ADE panels, Clarke will guide aspiring producers, collect demos during the traditional Demolition panel and share his thoughts and experience on how to find the right path in the ever-changing dance music landscape. Also, Clarke will conduct an in-depth interview with '80s music icon, multi award winning producer and one of Clarke's all time heroes Trevor Horn, in which Horn will give a presentation about his music production, past, present and future. Grab the free two-hour download of Dave Clarke's recent set at Tomorrowland.