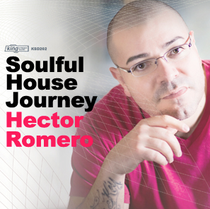 Soulful House Journey: Mixed By Hector Romero (King Street Sounds)
Great new compilation from one of our favourite US labels, the legendary King Street Sounds. This, their fourth instalment of the serious, is compiled by legendary US DJ/producer Hector Romero, widely known for his productions and sets for David Morales' Def Mix Records. Hector follows in the steps of Kerri Chandler, Sean McCabe and Frankie Feliciano and delivers a fantastic journey through the soulful and slightly techier-funk side of house music.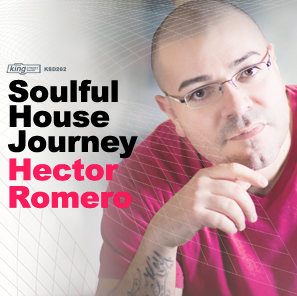 This a great mix compilation with some truly outstanding tracks included; Urban Soul Featuring Craig Davis' 'You Get Me Lifted', Francesco Tarantini's beautiful instrumental, 'Those Days', the fantastic Barbara Tucker & Tuccillo's 'One Desire', Johnny Dangerous' 'Calling You Lord', featuring one of our all time favourite vocalists, the magical Kenny Bobien, and, one of our former Tunes of the Day, DJ Vivona & Joi Cardwell's 'Return To Love' - just a small taster of the 21-tracks (we think) on the compilation. If you're sick of all the commercial shit out there, or have found your way into dance music through some egotistical, miming DJs, this lesson in quality will restore your faith in music. There's some great music out there and thankfully King Street and Hector Romero have included lots of it on here. Out 24th September.