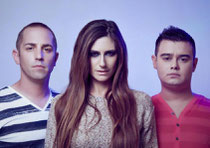 It debuted on Trance Around The World 400 in November 2011 and then trended worldwide during A State of Trance 573. Now, Velvetine's track, 'The Great Divide', is finally set for release on September 3rd on Anjunabeats. For those unaware, Velvetine is the EDM group that consists of DJ/production duo Myon & Shane 54 and American singer-songwriter Aruna. The three made the decision to form the Velvetine project after collaborating in 2009 on 'Helpless', because they had ideas for tracks that didn't exactly fit into the Myon & Shane 54 clubby vibe and the trance vocals Aruna had been associated with.


"We wanted a musical outlet free from the confines and impositions of typical club music, a place we could really pour all our musical training into and take more risks," says Aruna.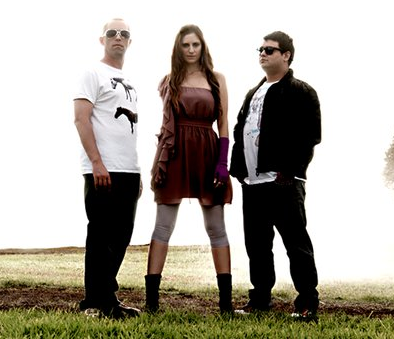 Velvetine's first official track, 'Safe', was released in August 2009 on 'Anjunabeats Volume 7'. Armin van Buuren liked the song so much that he created an intro mix for it as well as a mashup of 'Safe' with his own track 'Face To Face'.

Besides taking elements from trance and progressive music, Velvetine's influences are all over the board, deriving from classical musicians like Chopin and Debussy, jazz-fusion artists The Yellowjackets and Pat Metheny, film scoring legend Thomas Newman, down-tempo greats Late Night Alumni and Ulrich Schnauss and even pop music. "The Velvetine sound is the place where all three of our tastes overlap," says Shane.
The story behind the track was heavily inspired by Academy Award-winning composer Thomas Newman's score to the 2008 film Revolutionary Road. After falling in love with the melody and chords and the unexpected piano and string arrangement, Velvetine decided to attempt to translate Newman's composition into a dance track. After a lot of trial and error--and almost two years of revising and reworking--the end result speaks for itself.
"Thomas Newman was one of the main influences in the direction we're taking Velvetine," says Myon. "'The Great Divide' is a project where we mixed live instruments into the electronic sound. Since we are using guitars, pianos or strings--or doing some experimental sound designing--a track can take years to finish."


Velvetine has performed together at gigs in Taipei, Vancouver and Buenos Aires and most recently sold out Exchange Los Angeles. By honing their live show, it has provided Aruna and Myon & Shane 54 with a lasting musical outlet that should only refine with time. "We can only hope the EDM world is ready for it," says Aruna.
For more info, check: www.facebook.com/velvetinemusic