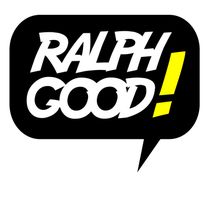 DJ Ralph Good specialises in house music that is custom-designed to evoke warmth and happiness, and DJs such as Fedde Le Grand, Dubfire, David Guetta, Chuckie, Tiesto, Axwell, Bob Sinclar, Erick Morillo, Pete Tong and Armin van Buuren are among those that have supported Ralph's releases. We spoke to Ralph to find out exactly where his influences started and to find out his all time top ten tracks…
Hi Ralph, what are your first memories of listening to music and being fascinated by it?
My sister introduced me to some Djaimin mix tapes and his legendary Dancefloor Syndroma mix shows in the early-90s. From that moment, I knew that house music would fascinate me for many years.
Do you remember the first piece of music you ever paid for?
It was probably Snap! 'The Power', I've still got it on vinyl! One of my first CD singles was The Good Men's 'Give It Up'. For those not in the know, 'The Good Men' are nowadays known as Chocolate Puma, I can't believe how long they've been in the game already. Big respect!
Did you play any instruments at all as a child?
Yeah, I've played the trumpet and before that, some keyboard. My sister learnt keyboard, so she used to teach me some chords when we were young.
When you eventually ended up interested in DJing, what DJs and music was it that really caught your attention?
One of my best friends was a DJ and I liked the way he did mix tapes with all that new unknown music. I wanted to get into the DJ thing as well. After getting into dance music through the Dancefloor Syndroma shows, I got really hooked by the Detroit sounds of Jeff Mills. Later on – as most of my friends were into hip hop those days – I gave it a chance and got introduced to mostly French hip hop (DJ Cutkiller, IAM etc.) and some good US and German stuff.
Do you remember the first time you played a gig?
Yeah, it was a pretty cool club in my hometown and I had to play for seven hours, which was pretty normal at that time. I mixed dance music and hip-hop… and it worked pretty well!
Talk us through your all time top 10 tracks and why they are special to you…
1) Coldcut – Walk A Mile In My Shoes
Sampling is an essential part of nowadays' dance music. Coldcut were one of the first artists (if not THE first ones) to use sampling successfully in their records. They definitely deserve the number one spot on my top ten, especially after delivering one of the most beautiful songs I've ever heard – with a great message: "Walk A Mile In My Shoes'.
2) De Lacy – Hideaway (Deep Dish)
One of the very best house tunes ever produced. Genre defining for over a decade and one of the tracks that got my heart and soul into house music. Pure class!
3) Notorious BIG – Juicy
My favourite hip hop tune – period!
4) Freundeskreis – Esperanto
Freundeskreis is/was my favourite German hip hop band. With 'Esperanto' they send a great message to the world: "Music is a universal language!"
5) Cassius – 1999
I loved and still love the French house/disco sound of the late-90s. Stardust, Modjo, Daft Punk… so many good tunes! The Donna Summer sample from '1999' is probably my favourite tune out of that time.
6) Mos Def – Mathematics
With Mathematics, Mos Def and DJ Premier delivered one of the fattest hip-hop beats ever. It's been released on the Flipside of Mos Def's classic 'Ms Fat Booty'. A fantastic EP over all and probably one of the reasons I kept on following the hip-hop scene while playing out house tunes in my DJ sets.
7) Stargard – Wear It Out
The golden disco times: It was tough to select a single tune that represents that era. It could have been Chic, Sister Sledge or Chaka Khan, but I've chosen Stargard as it got sampled by Pete Heller for his huge track 'Big Love', which is still one of my favourite House classics!
8) X-Press 2 – Muzik X-Press
The 'Dancefloor Syndroma' radio shows by Djaimin were THE radio shows that got me into house music as a teenager. 'Muzik X-Press' reminds me of those times more than any other. The early-90s were great times!
9) Prodigy – Breathe
When those UK guys released 'Out Of Space in the early-90s, their sound sounded like it was from 'out of space' to me! So powerful – so fresh – so much energy! I've picked 'Breathe' to get into my Top 10, as it's the one Prodigy tune I'm still playing from time to time in my sets.
10) DJ Chus Presents The Groove Foundation – That Feeling (De Poniente Remix)
This track gave me goose-bumps when I heard it first in Ibiza in 2002, and it still does! The guitar riff is second to none – pure magic.