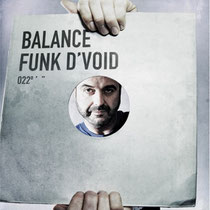 Once Slam planted the flag for techno in Glasgow at the start of the '90s, the Scottish city's musical destiny was changed forever. Fostering many a great talent with their Soma imprint, Lars Sandberg - aka Funk D'Void, aka Francois Dubois - remains one of the brightest that they have uncovered. Breaking through on the legendary duo's label in 1995, he forged a sound that combined techno beats and percussion with soaring melodies and chords to scintillating effect. Continuing to impress with his own Outpost Recordings, this new double mix CD for the acclaimed Balance series sees him follow on from his previous compilations for Cocoon and Soma.
"My inspiration for Balance 22 stems from listening to the 'Back To Mine' compilation series of the previous decade," he reveals. "A particular memory was imprinted on me from a long car journey back from the beach with friends when we listened to one of the releases without speaking for two hours, completely lost in the whole magic of the day together."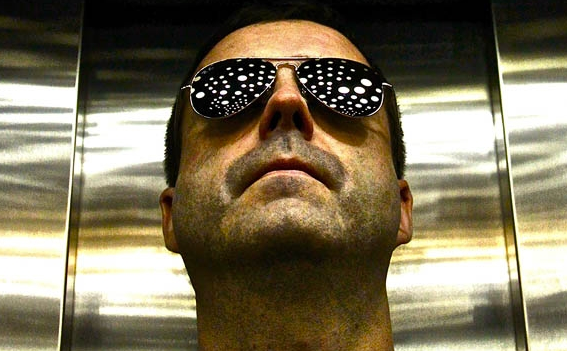 In keeping with the timeless nature of that series and other inspiring mix CDs, he was keen both to clearly mark his own stamp on the compilation and to avoid disposability and transience in its content. "I didn't want too many of the latest hottest tracks in the mix," he continuous. "So I basically made a selection of moments that have had the biggest impact on me and attempted to weave them into a cohesive structure that might connect on the same level that I had experienced them. Every track has been edited by me so I wasn't held back by overlong arrangements built for the club, opting instead for the immediate impact that could still be attained as one body of work."
Funk D'Void has clearly stamped his identity on the Balance series here, deftly displaying the two distinct ends of his musical spectrum of which he effortlessly finds the happy medium. "Making such a contribution to such a revered physical CD series I felt that I had to offer something that would transcend the constraints of some of the fickle, fashionable sounds of today's electronic music scene and record something that would be hopefully still be as welcoming as seeing an old friend over the years upon repeated listens. If some of these sounds reach you in the way they have stayed with me, then my purpose in compiling them has been fulfilled."
It's out 28th September on Balance Music.