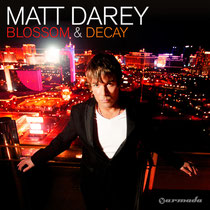 August 2012 sees the debut album release by Matt Darey on Armada Records. Matt is widely known and acknowledged as one of the respected trailblazers in the worldwide EDM scene and for more than a decade has steadily built and reinforced his reputation through his productions, live sets, his international radio show 'Nocturnal' and the weekly podcast broadcast in over 135 cities in 35 countries. Every week sees up to 80,000 downloads of his Nocturnal radio shows including his high profile radio partner Sirius in the US and six other National broadcasts.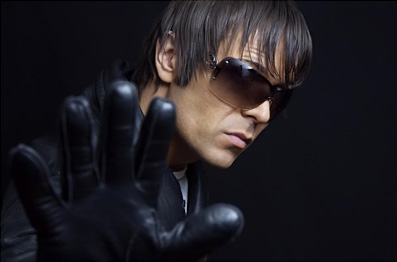 The lead single and video off the 'Blossom & Decay' album is 'Hold Your Breath' featuring Leah, out on Armada's S107 label. The single was done in the UK and the video, directed by Ciro, shot in exotic locations and clubs in Hong Kong. The album is full of collaborations, remixes and originals. The joining of Matt and Armada is no doubt a pivotal point in his career as he declares that he is ripe for new, musical adventures and collaborations. Even though he can look back on his years of musical exploits and success with releases ranging from breaks to house, trance, progressive and the hybrid genre of rocktronica coupled with hit-singles 'Beautiful', 'Liberation', 'See The Sun' and numerous chart topping remixes including Gabriel's 'Rise', ATB's 'Till I Come' and Grace's 'Not Over Yet', Matt sees this release as the culmination of everything that he has done before. Matt: "It is truly while looking forward I can see my musical journey is really still beginning."
'Blossom & Decay' is out August 3rd.