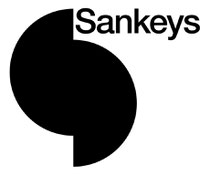 Pay weekend brings another big one to Sankeys, Manchester, England. Friday sees darlings of the bass music scene Benjamin Damage and Doc Daneeka going head to head on the headline tip. This show is helping to promote one of Croatia's burgeoning new festivals, Dimensions, which takes place in September. The duo have been praised for their juxtaposition of the aural aesthetic of classic house and techno, with the rumbling menace that takes centre stage under the reverberating umbrella of bass. 
Their collaborative album 'They Live!', released on Modeselektor's 50 Weapons imprint, caught the musical vanguard perfectly and offers a peak into electronic music at its most vibrant – when it is fusing styles. Support comes in the shape of Sankeys stalwart Jozef K who is also playing at Dimensions, Conor Faktion, 310-190 and Oliver Byrne. 
On the Saturday, Visionquest are in the house. The American quartet have transformed dance music in the past two to three years, adding a melodic depth to the genre just as it needed a glimmer of sunshine. Their juxtaposition of song led structures and sonorous grooves has placed them as one of the most talked about and revered DJing troupes in the current climate. The night sees three of the famed four taking centre stage, with Lee Curtiss dropping his live show with DJ support form Shaun Reeves and Ryan Crosson with the VQ boys at the helm for the entire evening in the basement. Kaluki residents will be offering their support.