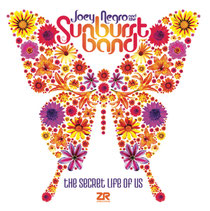 Joey Negro & The Sunburst Band unleash their fourth studio album titled 'The Secret Life Of Us' on Z Records in August. Packed with Sunburst signature sounds - hot soul, jazz, funk, electro-boogie and disco dazzlers, 'The Secret Life Of Us' is their most exciting adventure into modern soulful music yet! What is common throughout 'The Secret Life Of Us' is the attention to detail and labour of love that's gone into crafting the collection of songs, all performed by a truly heavyweight collective of talent!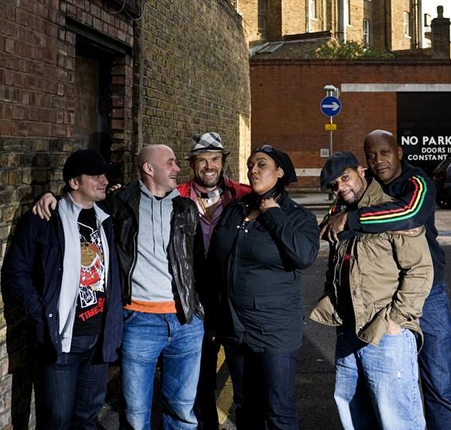 Joey Negro: "Making a Sunburst Band album can be bit of a slog, be it a mainly pleasant slog. All those days and nights spent sweating heavily over the mixing desk take their toll on even the best made pair of disco underpants! As cheesy as it may sound I'm doing this because I love it and I want to put the musicality and craftsmanship from the music I grew up with into The Sunburst Band."
The album features band members who regularly play live around the world headed by singers Pete Simpson and Donna Gardier, the nucleus of Tony Remy (guitar), Julian Crampton (bass) and Frank Tontoh (drums). These are also joined by a selection of vocal stars from the soulful scene including Angela Johnson, Noelle Scaggs, Darien and Vivienne McKone. Combine this standard of musicianship with strong songs and Dave's sharp arrangements and you've got a potent brew both in the studio and on the live stage. Joey co-wrote most of the songs with Diane Charlemagne, who many will know from Goldie's 'Inner City Life'. "Diane is super talented and writes with wit and intelligence", says Joey. Diane also performs vocals on 'My Way', 'Definition of Love' and the album title track with Donna Gardier. The Sunburst Band are set to release a whole host of the singles from the album well into next year, employing hot remix talents such Lovebirds, Atjazz and DJ Spinna, to name a few.
"Normally I start writing a song with keys and vocals, until I'm totally happy with the melodic structure and lyrics," sayd Joey. "Once I'm sure it's up to scratch I get the band in and always make sure I record a performance - that's crucial. I want the playing to intensify and go somewhere but without loosing the groove."
The Sunburst Band, formed in 1998, is a collective born out of Mr Lee's passion for boogie, funk, disco and jazz. Their debut album 'Here Comes The Sunburst Band' won critical acclaim with both old school heads as well as nu breed disco and house fans. The follow-up was 'Until The End Of Time' and the third studio album was tilted 'Moving With The Shakers' (2009).