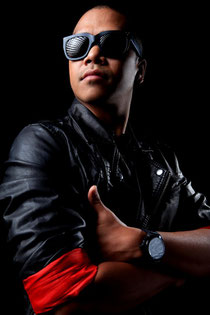 Dirty Dutch, the international dance platform founded by Dutch deejay, artist and producer Chuckie, is set to bring its world-renowned event to the Amsterdam Dance Event on Friday 19th October at the Amsterdam Ziggo Dome. Chuckie and the Dirty Dutch crew will be hosting the first ever electronic party to take place at the new venue which was recently opened by Madonna and will play host to A-List acts like Nicky Minaj, Radiohead and The Black Keys over the coming months. 
The announcement for the event, one of two at the venue that weekend, was recently made by Chuckie, Ziggo Dome commercial director Danny Damman, Amsterdam Dance Event general manager Richard Zijlma and ID&T representatives CEO Ritty van Straalen and creative director Jeroen Jansen.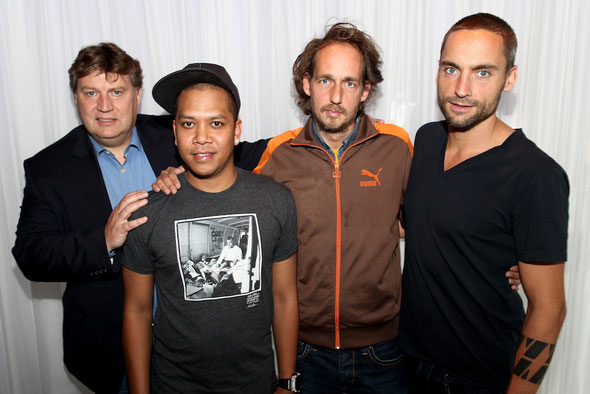 Since 2005, Dirty Dutch has been organizing events in collaboration with dance event promoter ID&T. Known for its fusion of musical genres such as house, hip-hop, electro, urban and techno showcasing both Dutch and internationally acclaimed artists alike, the Dirty Dutch events have escalated to accommodate the huge demand, consistently selling out to tens of thousands of partygoers. The Dirty Dutch night at Ziggo Dome will be no different and is set to be their most special yet. This is a big landmark for EDM as the purpose built, acoustically perfect venue is the location of choice in Amsterdam for the world's biggest artists to perform. By partnering up with Bols, the hospitality at Dirty Dutch is set to reach new heights. The collaboration has resulted in a new, limited Bols Dirty Dutch cocktail.
Internationally, Dirty Dutch has also had successful shows in Miami, Las Vegas, London and Ibiza, while it recently sold out a landmark show in Aruba which attracted more than 8,000 visitors. Prime Minister Mike Eman has praised Chuckie for his positive influence on the country with his music and he has become an honoured citizen of Aruba.
The special 'Die Hard' ticket sale for Dirty Dutch will start on July 26 at 09:00 AM (GMT+2) These tickets will give people access to a special entrance, the 'Die Hard'-area and an exclusive Dirty Dutch Fan package.