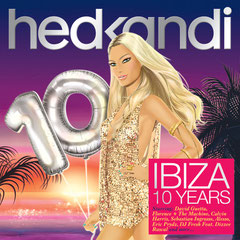 Hed Kandi 10 Years Of Ibiza
It's now often we have an album as a Tune of the Day, but this one's pretty special. Hed Kandi and Ibiza have been synonymous with one another for a decade now and to celebrate launching a 17-week season of debauched hedonistic fun and escapism, they're issuing one of their biggest releases to date in the aptly named 'Hed Kandi Ibiza 10 Years'. The old adage of if-it-ain't-broke-don't-fix-it is an ethos that runs deep within the Hed Kandi brand: from their recognisable artwork and uniquely glamorous imagery to a DJ roster where the music is more important than star spinners with egos to match.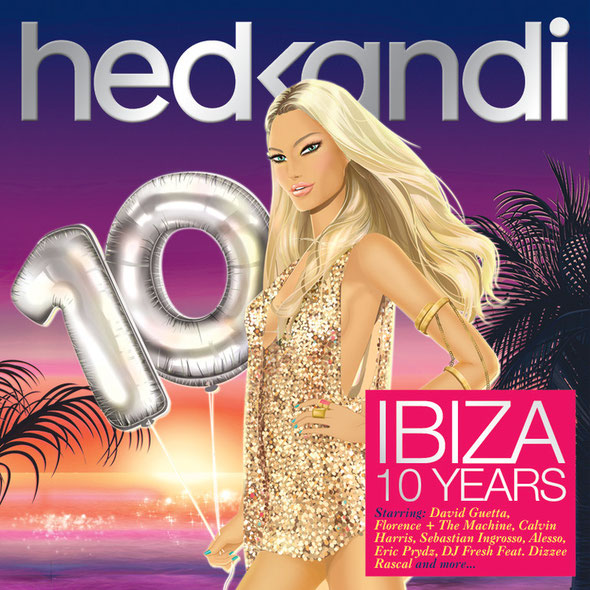 This triple CD collection draws together a selection of the past, present and future classics that have made their nights over the last decade some of the most talked about parties in the White Island's history. Showcasing a plethora of A-list producers and artists, the  compilation includes classics from StoneBridge, Joey Negro, Freemasons, Armand Van Helden and Bon Sinclar, rubbing shoulders with contemporary hits from Florence & The Machine, Avicii, Calvin Harris, Goyte and DJ Fresh with Dizzee Rascal. Hed Kandi's releases have always had one foot firmly rooted in the past and the other in the here-and-now, and it's this respect for what's gone before that has enabled them to bridge not only the generation divide, but also expertly mix 'n' match genres and styles with near-effortless ease. It's out now.
Lewis Dene