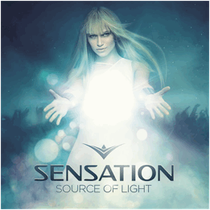 After selling out the 40,000 capacity ArenA stadia in 12 hours flat, ID&T now deliver the latest incarnation of Sensation, 'Source Of Light', featuring some of Europe's heaviest-hitting spin-merchants - Hardwell, Mark Knight, Dennis Ferrer, Riva Starr and The Man With No Shadow among them. Drawing together tracks from the world's house label elite, Sensation's 'Source Of Light' has unlocked the vaults of Toolroom, Be Yourself, Flamingo, Stereo, Defected, Rejected and numerous other imprints.
Mix one is helmed by Sensation's Master of Ceremonies, Mr. White. His mix takes off with Nic Fanciulli's remake of Stacey Pullen's latest 'Circus Act' and Nic's own driving, electrifying 'Round & Round'. Mr. White's brings the mix to cruising altitude with Chus' inimitably Iberican re-rub of Paul C & Paolo Martini's 'Amore', which exposes some tribally aspects to the Sensation faithful. Flashmob meanwhile keeps the hi-hats hissing, powering their Ibiza-gazing 'Need In Me' with some heartfelt caliente spirit. Joris Voorn and Umek & Mike Vale shade the house with some rolling Detroit-ism, courtesy of 'Spank The Maid' and 'How's Your Body?'. The likes of Mark Knight's discofried 'Alright' and the typically toughly percussive 'Semiramis' (from Hamburg duo Kaiserdisco) push more fuel through the mix's engines. Old-Skool meets Nu as Angel Moraes' recently regenerated 15-year old 'To The Rhythm' gets a fierce overhaul from Matthew Codek, which brings Mr. White's mix up to its conclusion.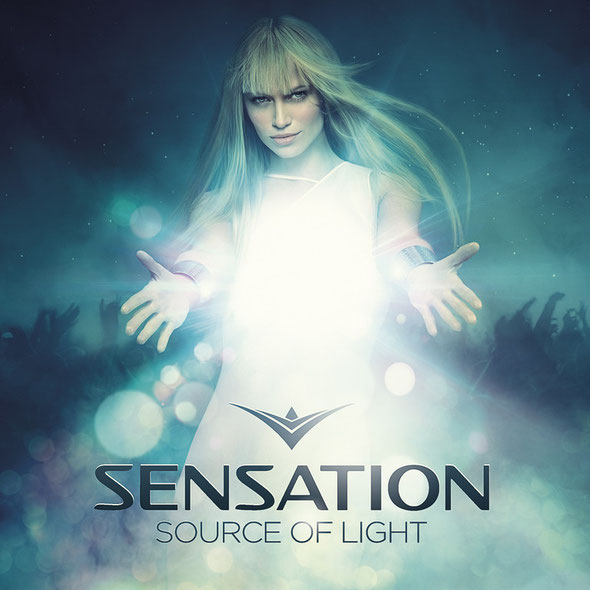 'Source Of Light''s second mix comes prefaced by the ultra-chilled strains of Jamie Jones soulful re-touch of 'Hungry For The Power', from arch avant-garde-ists Azari & III. From there the hard-funking lessons just keep coming with Belocca & Soneec's grooving, quirky 'Chupakamra' and the fast-on-the-rise Filthy Rich and Bass Kleph's 'Damage At The Disco'. As the mix moves further into its midsection it takes a momentary diversion to the deep side, with darker, more booming sounds. The Man With No Shadow's 'Hypnotizer', Ferreck Dawn's 'E Comu Samba' and Scintilla's 'One Step' all conspire together to shuffle, pan and sweep techno-ish thrills through the mix. The vocals also come out to play on tracks like Juan Sanchez's Med-minded hot-houser 'This World' and the moodier register of Orlando Vaughan on 'Starlight'. Prok & Fitch's radical rebuild of My Digital Enemy's chanting 'Afterlife' begins to bring the mix up to its apex. It's left to a pair of home country producers to close out the release. Following the massive 'Back Home' in 2010 and last year's 'For Your Love', Chocolate Puma & Colonel Red's 'Destiny' delivers their anthem hat trick. Riva Starr's purpose-built 'Source Of Light' meanwhile ensures that the album's final floorprint is also its deepest. Out now.