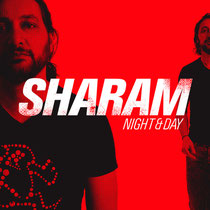 Already released in the US on Yoshitoshi, this week Sharam hit the European market with his highly anticipated new compilation, 'Night & Day', on Black Hole Recordings. 'Night & Day' is the follow-up to Sharam's critically acclaimed genre bending 2011 'Warung Beach' compilation and a unique look into the musical world of one of dance music's most revered artists. 'Night & Day' is split into two mixes that reflect Sharam's unique approach to DJing at parties both during the day and at night.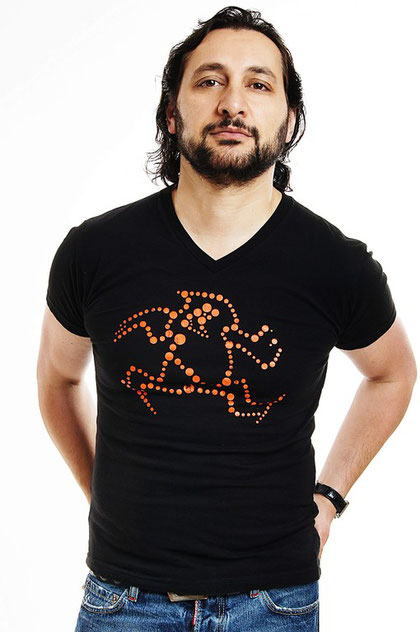 The album features Sharam's brand new original production 'Radio G' (featuring special 'Night' and 'Day' mixes) and FTDK mix of his track 'God Always', as well as exclusive edits, mashups and tracks/remixes from the likes of Maceo Plex, Umek, Zeds Dead, Avicii, Shermanology, Nicole Moudaber, Dirty South, Armand Van Helden, Extrawelt, Monstar, Dirty Loud, Heren, Marco Bailey, Boris Dlugosh and more
Sharam says: "With 'Night & Day' my aim was twofold: represent each type of party and its musical players (the artists, producers and remixers) and showcase what I do when I play this type of set to not only represent good music as I see it, but also to create a dialogue that music should not be played based on one's allegiance to a genre, but based on one's allegiance to the art form. The art of DJing for me has always been about creating a "party" and entertaining while educating the crowd with one goal in mind. People leaving with smiles on their faces… I hope that I've achieved that with this CD." 
Sharam is one of only a few dance artists who navigates between the nocturnal world of dance music with underground tracks like 'Crazi', 'Texi' and 'Don't Say A Word' while scoring top 20 hits internationally with 'PATT (Party All The Time)', 'The One' feat. Daniel Bedingfield, and 'She Came Along' with Kid Cudi. In 2011 he unleashed his 'Mach' EP releases that include 'Love Love Love', 'M.I.T.T.', an underground favourite featuring a powerful vocal hook from Shakira, and 'Fun', a song written by Chris Martin of Coldplay. More recently Sharam unleashed 'God Always' and 'Que Cubano'. For full tracklisting, check out www.sharam.com or www.blackholerecordings.com.