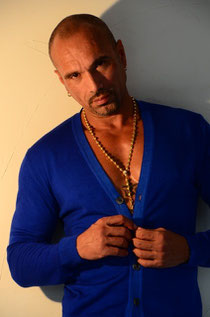 His remix of Mariah Careh's 'Dreamlover' is one of our favourite ever tracks and his own track 'Needin' U' is one of the best house records ever made, with the subsequent vocal version with Juliet Roberts taking it into legendary status. Now, fresh from the release of his latest album, 'Changes', David Morales returns to the UK to headline Pushca Returns To Save The Day on Saturday July 14th at The Hub in London's Pleasure Gardens. DMC's Dan Prince catches up with the original US superstar DJ…
Do you still have the same passion for packing your bag every Friday and heading off around the world to DJ? What is keeping that fire burning?
I still have a passion for what I do. I never got into it for the fame or the money. It's why I'm still here. It's in my blood. Even with the new technology. I embrace it and take it all to the next level. I love to play and watch the audience enjoy themselves. 

What clubs have stood out for you so far in 2012?

Peter Pan in Riccione Italy. Club Vision in Tokyo. Vanguard in Los Angeles. Stereo in Montreal and Provocateur in NYC.

What clubs are you looking forward to hitting this summer? Where are your favourite places to hang out in Italy for instance?

I'm looking forward to playing Pushca in London and I love to hang out in Riccione. Of course looking forward to Pacha in Ibiza as always, and Cavo Paradiso and Super Paradise in Mykonos.
Your career started when you were 13, borrowing friend's turntables as you couldn't afford your own. What was your musical style back then?
I was spinning funk and disco.
Your first big break happened when you were 21 when the owner of The Paradise Garage asked you to play two nights running even though he had never heard you play. What can you remember about those two sessions?

It was one of the highlights of my life. I played 11 hours each night for a total of 22 hours in one weekend. It was the first time that I had spun on three turntables and they didn't have Technics they had Thorens 125 belt driven turntables.
What is the greatest record you have ever played to a  dancefloor?

My god you're asking me a very tough question. 'I Feel Love' is definitely one of the greatest.


You once admitted that even though you had been DJing 20 years you still get nervous - "I sweat, I'm pacing, I worry I'm gonna be good enough." Does that still happen today?
 
Yes I still get nervous sometimes. It really depends on the moment.
America it seems is the new super force in dance music. Is it fair to say that your attitude to clubbing in America has changed, not so long ago your opinion was that clubs in America are "not energetic enough" and that "the most energy you'll find in a club is in a hip hop club."
America is more into EDM and the same DJs seem to play at all the main clubs and festivals.
 It's pretty much one-sided, and there's a monopoly going on, but at least finally there's something going on.

"I hate playing in New York, that's the one place I fear the most. I'd rather travel." - Is that still the case?

No. There's some cool small clubs that are booking different DJs which is great. The scene in NY has definitely improved.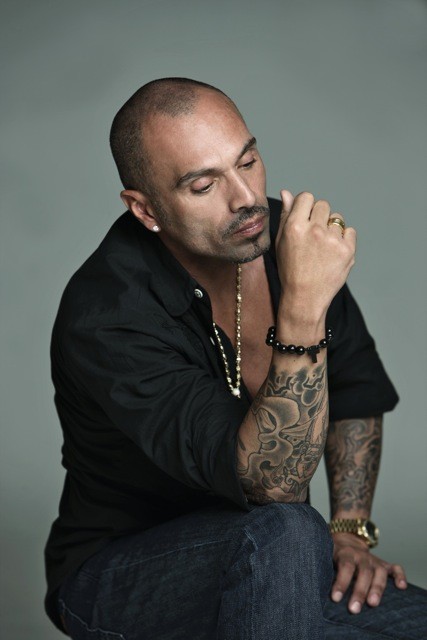 Do you think there is a danger that too much money is going to be thrown at the scene in the States and the real essence/scene is going to be lost?

Absolutely. Too much money and not enough quality. People are calling themselves DJs based on a remix or a production.
Who is the greatest vocalist you have ever worked with?
Hands down, Mariah Carey.
 

What remix are you most proudest of?
I would have to say 'Dreamlover' because it was the first time that an artist re-sang a song for a remix. And second I would have to say 'Mr. Loverman' by Shabba Ranks.
Who do you like to DJ with these days? Who do you have fun with?
I enjoy playing a lot with Louie Vega, Hector Romero, Frankie Knuckles and Quentin Harris.
You have always recognised that the track that got you into dance music was Donna Summer's 'I Feel Love'. What are your memories of the music industry's all time greats - what did she mean to you?
My memories are of listening and playing songs by artists that made you feel what they were singing about. Songs with memorable lyrics. Productions that made you swirl. Donna Summer was my introduction to the world of disco. 'I Feel Love' is a perfect example of a record that was way ahead of it's time because until this day that song can be played to even today's youth
What a way to return to the dancefloors with the incredible 'Golden Era' featuring Roisin Murphy, the first single from your new album 'Changes'. Talk us through what is undoubtedly the stand out house record of the moment...
 

WOW!! To hear you put it like that gives me goose bumps. I was introduced to Roisin through our agency last year in London. We hit it off, I sent her a few tracks and she wrote 'Golden Era'. I've always been a fan of Roisin so to record a track with her was an honour.
How long has 'Changes' taken to create and was it recorded purely in NYC?

Ha ha ha ha! 'Changes' was three years in the making. It was originally titled 'Resurrection' but due to 'changes' around me, it only felt right to re-title the album. The album was 99% recorded at Camp David in NYC.

Tell us about the album, what are your personal highlights and who have your collaborated with?
Obviously 'Golden Era' is one of the highlights. Ultra Nate has three songs on the album, Janice Robinson, Polina, Jonathan Mendelsohn and Tamra Keenan who sang on my last album. I've been blessed to have all of these talented artists on my album. It was a lot of fun.
David Morales headlines Pushca Returns To Save The Day on Saturday July 14th at The Hub, London Pleasure Gardens, alongside Scarlett Etienne, Tony English and guests. Check out www.pushca.com  or http://www.facebook.com/PushcaOfficial for more info.
Interview: Dan Prince, DMC