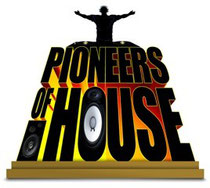 Chicago's acid house originator DJ Pierre brings his Afro Acid label to London on Saturday 28th July when he headlines the Afro Acid Meets The Pioneers Of House Music event alongside two of the godfathers of Chicago House Music, Marshall Jefferson and Steve 'Silk' Hurley. These Chi-town legends are supported by Tom Stephan, Holland's Bart B More  and UK house dons Aaron Ross, Booker T and Richie Fingers, firing up The Coronet across three rooms of music. 
"House is always going to be here. There is always going to be some form of underground dance music. It's not going to snuff out. People will always have a need to express themselves. I get a really spiritual vibe from what I do. With the right beat, the right flow, I get a hypnotic feeling from the music I produce." DJ Pierre
Flying over from the US for a very rare appearance, DJ Pierre is the Chicago DJ lauded as one of the founding fathers of acid house. He was responsible for the 1987 Trax Records classic 'Acid Tracks' - an 11-minute experiment with a Roland TB-303 that is often considered the first-ever acid house cut. He'll be keeping it old school and squelchy all night long with his definitive take on acid and house music. Check out his last London set: 
Marshall Jefferson is, the man who created Move Your Body (House Music Anthem), and many of Chicago's original house music club hits, including 'Open Your Eyes'. As chief A&R for Chicago's incredible Trax Records, he produced 'Acid Trax' for DJ Pierre and the Phuture trio and masterminded the career of Ten City, producing their classic hits 'Right Back To You', 'That's The Way Love Is' and 'Devotion'. Steve 'Silk" Hurley, who completes the legendary Chicago trio, the producer of two of House music's earliest International hits, 'Love Can't Turn Around' and 'Jack Your Body', Steve 'Silk' Hurley has notched up numerous anthems with Jamie Principle, Roberta Flack ('Uh Uh Ooh Ooh Look Out (Here It Comes)') and Tina Moore's UK garage smash, 'Never Gonna Let You Go'. Now teamed up with fellow Windy City producer, DJ Skip, their tag team sets are the toast of Chicago's club scene right now, as well as touring their sets in South Africa, Slovenia and Las Vegas' "Chateau/Bazaar" events.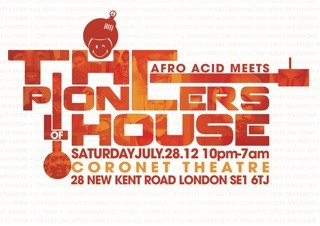 Taking place at one of London most impressive venues, The Coronet Theatre, which boasts a state- of-the-art 100k sound system and huge laser & lights shows across three arenas, Afro Acid Meets the Pioneers Of House hosts a huge production including a Live Stream of the event on screens across the Main Stage and around the club. For latest news and ticket info, click the link below.
www.facebook.com/pioneersofhousemusic