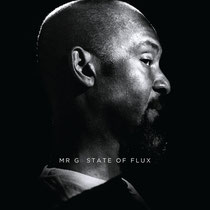 Packing more history than most of the top current producers put together, Mr G has been fine-tuning his breed of music for two decades. Described by the man himself as "it's all about a bassline", his music takes the formula of a ballad and the movement of reggae. Now he's back with his second album for Rekids, 'State Of Flux'.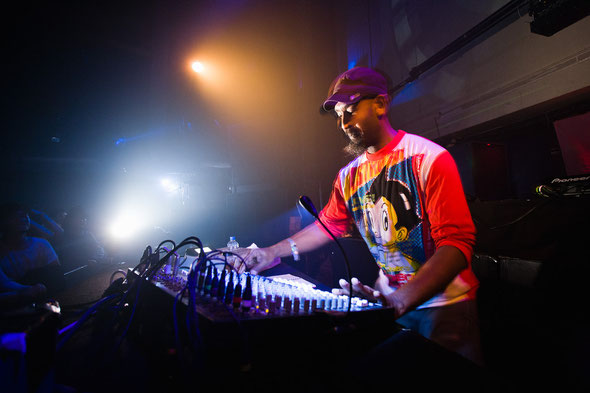 Mr G says: "This album means a lot to me as it came from the pain of losing my spar Lev Van Delden jnr. It's me looking at every thing through different grown up eyes and really going deep into the groove! I think this is a really great body of work and unveils new shades of the G sound. I am finally understanding it!"
Mr G's colourful past working together with the greats such as Jeff Mills can be heard in the echoing high hats of 'One Year Later' and 'Remember This!' whose vocal is reminiscent of classic Mr Fingers or Frankie Knuckles material. Synths and sequences begin to become more haunting and alive as the album reaches its centre. 'Dark Thoughts? (The Afterworld)''s strange and captivating energies and 'Absurd Beatz No 4''s dextrously cut beats. 'Pause 4 Thought With You' featuring Garfield King talks of our time and age of consciousness while the dubby textures of 'Bill's January Blues' and psychedelic 'New Life' close of the album.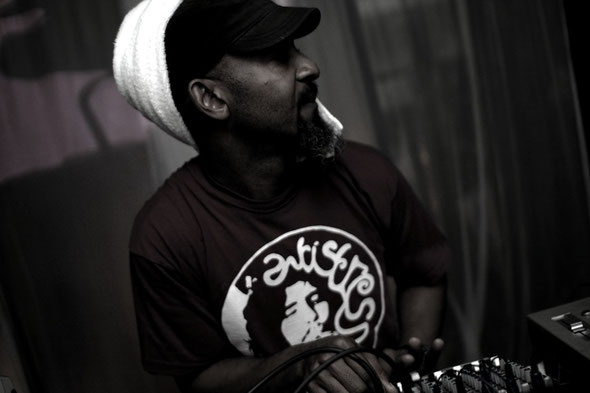 Mr G's early experiences being part of KCC and the infamous Confusion/Melange parties in London, where the likes of Richie Hawtin, Kevin Saunderson and Derrick May would play on a reggae soundsystem for 80 quid every Sunday night, shaped the landscape of music as we know it. His fusion together with Cisco Ferreira as the ground-breaking techno outfit Advent led him to evolve from being solely a DJ to a top producer, although he did still breakdance on the stage for the performances. Nowadays he doesn't DJ but prefers to throw in down live and only produce, but takes inspiration from the old as much as the new with Motor City Drum Ensemble, Kyle Hall, 6th Borough Project and Rekids' own Radio Slave being current muses. This led Rekids to be the home for his last two albums, his greatest works to date and long awaited introduction to the album market after numerous releases with the likes of Skint / Loaded, Defected, Duty Free, Moods and Grooves USA and his own Phoenix G. Out July 23rd. For more info, check: www.mr-g.org.uk