Summer 2012 sees Purple Music's Label boss, Jamie Lewis, release his brand new album project 'Purpleized'. The album is a selection of new works from Jamie himself, along with some collaborations with international dance music singers and producers, including Marc Evans, Cosmo Klein, Kim Cooper, Djaimin, Dario D'Attis, Liquideep and also features his recent remixes of legendary superstar Prince.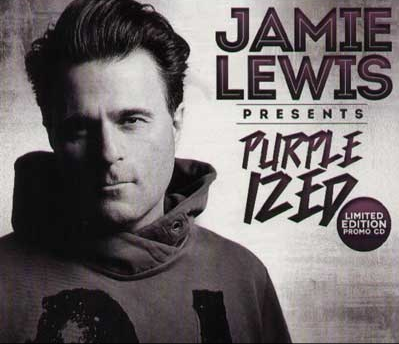 Switzerland's multi award winning Purple Music (EST 1997) is owned and run by Jamie Lewis (Cem Berter) and Manuela De Pasquale. Jamie started his DJ career over 20 years ago whilst running the legendary Winterthur City Dee Jay Service record store for 17 years. Purple Music now boasts a catalogue of over 400 titles, including productions from disco legends such as Cerrone, Imagination and Jocelyn Brown, to embracing upcoming talent including Sonceec Lauer & Canard, Souldynamic, Soulmagic and of course Jamie Lewis' own productions, as well as many compilations. 
'Purpleized' makes a dramatic entrance with New York diva Kim Cooper (originally on Club 69 hits 'Diva' & 'Unique'). Jamie's multi collaborations with the singer including 'So Sexy', 'Mo Butter' and '1001', have been some of Purple Music's most successful records ever. Their brand new saucy club affair, 'Obsession', drizzled with Kim's smouldering sassy vocal, brings fire and drama to the dancefloor. What follows is collaborations and remixes for artists such as Michelle Weeks, Germany's Cosmo Klein, USA's Marc Evans, South Africa's Liquideep and many more.
Jamie: "As an artist I like to explore new sounds, but always pertaining recogniseable 'Jamie Lewis' signature sound elements, so people know it's me! 'Purpleized' is my new adventure, expressing quality vocal and dance music."
'Purpleized' features exclusive and unreleased tracks, packaged as an unmixed and DJ friendly CD, along with a 4 x12" limited edition vinyl pack! It's out August 6th. For more info and full track-listing, check: www.purplemusic.ch