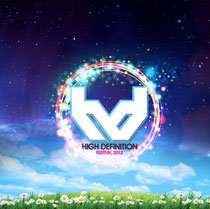 High Definition Festival recently announced its intention to create the most visually and sonically extravagant showpiece ever for a boutique electronic festival in the UK. The planned provisions will introduce cutting edge production across all stages and arenas. According to the festival, its separately run event production businesses, meaning the festival has exclusive access to some of the best equipment in Europe and is able to bring its punters sounds and sights similar events can only dream of. 
High-end sound systems by Audio Energy Ltd., hundreds of meters of LED screen panels, full-colour laser systems, stunning pyrotechnics, Co2 cannons, stadium glitter launchers and hundreds of moving lights, LEDs and generic fixtures all supplied by in-house production team Light Design Ltd, will be illuminating up the Essex skyline this summer.
Festival Director, Daniel May, said: "A few of the monster corporate festivals will have similar specification technical gear to those we'll be using at High Definition. However, given our relative size we're convinced no other boutique festival will be able to deliver the same jaw-dropping experience as you'll get here.
"We have the great fortune of having inside access to the best technical equipment around, which will make this party totally stunning for our guests! Plus, we've got amazing artists, entertainment, easy access to central London, and a ticket price we feel is unbeatable."
Festival Director and Production Manager, Terry Lewsey, said: "For this year's festival we are raising the bar on production with no actual budget to work to. Expect us to take it to the next level serving a festival in high definition with cutting edge video across all stages, an arsenal of pyros and hundreds of lights and special effects. We have seriously upped our game and also upped the power specification to run it. The site is now running megawatts of power on production alone."
Taking place on Saturday June 30th High Definition Festival is bringing some of the very best in established and breakthrough international and UK electronic music to Forest Farm in Essex. Highlight artists include Fedde le Grand, Pendulum (DJ set), Mark Knight, Ms. Dynamite, Redlight, Friction, D Ramirez, Maceo Plex, Sub Focus, Charlie Hedges, Mark Storie, Miguel Campbell, Alexis Raphael, MistaJam and Fabio.
Tickets are on sale now. Standard tickets are priced at £40 and VIP tickets at £75. You can purchase them HERE. For more information, check out www.highdefinitionfestival.co.uk