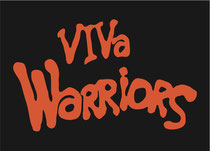 From July 4th, VIVa MUSiC and Steve Lawler create a brand new date in the Ibizan clubbing calendar with an exciting new night at Sankeys. Steve Lawler, who's had a lengthy career deeply entwined in UK electronic music culture, has a triumphant 12-year residency held at Ibiza's Space nightclub under his belt. This year, while still appearing for selected Kehakuma dates, the recent Space opening and then closing fiestas, Lawler plans to leave his own stamp of individuality on the island with a concept that pays homage to the 1979 cult thriller 'The Warriors'.  
Sankeys has made a name for itself in Manchester showcasing some of the world's best DJs and their Ibiza venue is playing the perfect part in creating the home turf for Steve, with names such as Guti, Onur Ozer and Livio&Roby, alongside house connoisseurs Sacha Dive, Frank Roger and VIVa Music's Darius Syrossian. Steve is set to bring a crew of DJs with a mix of skills and talents, teaming up with local ibicican artists to complete the raw graphical identity of the night. Close label friends M.A.N.D.Y., Tiefshcwarz, Steve Bug, Martinez, Derrick Carter and Detroit legend Kevin Saunderson step up, giving nod to Steve's house music roots, whilst assembling vivid reminders of classic sounds that still manage to sound perpetually like the future. 

Steve says: "I'm very excited about our VIVa MUSiC residency titled VIVa Warriors this year at the new Sankeys in Ibiza. I played the closing last year and it was incredible. The tight intimate room exudes an amazing intimate atmosphere. The club has a great sound system and lights in a square dark room and honestly, in my opinion, is now really one of only two real underground options in Ibiza. I'm very happy we could secure a residency there for the more discerning clientele who want to party in a more intimate underground setting in Ibiza. Let the party begin."
Steve Lawler's VIVa Warriors takeover every Wednesday @ Sankeys, Ibiza from 4th July.
July 4th Opening Party
Basement:
Steve LAWLER
Kevin Saunderson
Onur Ozer
Darius Syrossian
Spektrum:
Maayan Nidam
Brothers In Love 
Julian Perez
Luis Groove
July 11th
Basement:
Steve LAWLER
Matt Tolfrey
Inxec Live
Enzo Siragusa
Darius Syrossian
Spektrum:
Matthew Styles
Luis Groove
+ More TBA
July 18th
Basement:
Steve LAWLER
M.A.N.D.Y
Martinez
Darius Syrossian
Spektrum:
Makan
Kasper
Luis Groove
July 25th
Basement:
Steve LAWLER
Steve Bug
Livio & Roby
Darius Syrossian
Spektrum:
Piticu
Gescu
Luis Groove 
August 1st
Basement:
Steve LAWLER
Guti Live
Darius Syrossian 
+ More TBA
Spektrum:
Franck Roger
Terrence: Terry
Luis Groove
August 8th
Basement:
Steve LAWLER
Tiefschwarz
Hector
Darius Syrossian
Spektrum:
Alex Picone
Adolfo & Franki
Luis Groove 
August 15th
Basement:
Steve LAWLER
Kevin Saunderson
Leon
Darius Syrossian
Spektrum:
Arnaud Le Texier B2B Antonio De Angelis
Javier Carbello
Luis Groove
August 22nd
Basement:
Steve LAWLER
M.A.N.D.Y
Julian Perez
Darius Syrossian
Spektrum:
Re-Up
Luis Groove
+ More TBA
August 29th
Basement:
Steve LAWLER
Onur Ozer
Livio & Roby
Darius Syrossian
Spektrum:
Juilan Perez
Luis Groove
+ More TBA
September 5th
Basement:
Steve LAWLER
Sascha Dive
Darius Syrossian
+ More TBA
Spektrum:
Binh
Detlef & David Pher
Luis Groove
September 12th
Basement:
Steve LAWLER
Derrick Carter
Darius Syrossian
+ More TBA
Spektrum:
Alex Picone
Julian Perez B2B Luis Groove
Anek