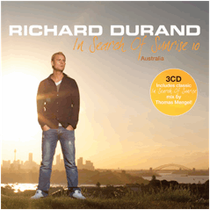 Having profiled South Africa in 2010 and India in '11, Richard Durand is closing in fast on his third 'Sunrise'. There can be few better places to find it than one of the land's where the sun comes up first: Australia. Given unprecedented access to the future tracks vault of Black Hole Records, and a dozen other labels besides, Richard has compiled and mixed the best of their best into two new 'In Search Of Sunrise' mixes. 'Australia' represents the 10th edition of the series and to honour that occasion, Richard has conceived a very unique twist, just for this album.
"Australia is a country I've wanted to locate an ISOS to, ever since I took over the mixing of the series," says Richard. "It's dance music history stretches right the way back to the start of the '90s. However it's only in the last three years that I've felt the type of music I spin has gone supernova there. So I'm thrilled that I get to pay dues to that here, with what I think is a new level high for music on the series."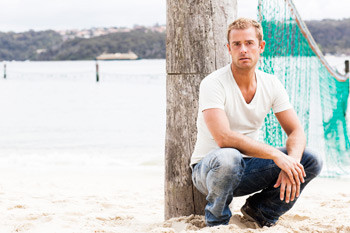 Audibly evoking Australia's musical legacy inside its very first minute, Durand's search begins with purpose-produced intro overture, 'Velvet'. With the murmur and hum of the didgeridoo still hanging in the air, mix-1 slips into Eximinds' super-caliente' 'Sunrise 6AM' and 'Paint The Sky' – Richard's first co-production with Pedro del Mar. From there, across two discs and 146 minutes, Richard plots the course for his latest 'Search'. Utilizing ISOS' well-known constituents: melodic, tech and upliftingly toned trance, he blends them with deeper progressive sounds. Giving maximum musical latitude to the album, he also binds subtle shades of house and electro in along the way.
The harmonic strains of numbers like Mike Saint-Jules & Basil O'Glue's 'Nova Flare', Karanda's 'Titan', Easton's 'October Sun' and JPL's 'Frolic' infuse the mixes with thermally rising seaside ambiance. As ever vocals play their vital part in the ISOS dynamic. Super8 & Tab and Jan Burton's current floor decimator 'Black Is Back', 'Letting Go' by Spain's Dimension and Emma Hewitt's 'Miss You Paradise' all position the vocal centre-stage in the first mix, while on the second, lyrical touches come from Betsie Larkin and Rasmus Kellerman. Continuing to build the ISOS picture, more trance-progressive soundscapes are brought in, adding deeper contrast to Richard's mixes. Sunny Lax's 'Maono', new Alex O'Rion productions 'Satellites' and 'Blueprint', Norin & Rad's 'Zion' and Richard's own 'In Motion' all give more mood-filled, atmospheric sequences to the mixes.
Mix-2 culminates with the thunderous big room audio-assault of Orjan Nilsen's 'Endymion' and the instrumental version of Marc Simz's 'Out of Sight'.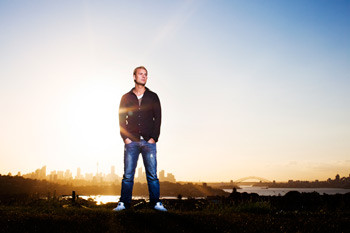 To commemorate its historic 10th chapter, Durand wanted to find a unique way of celebrating its achievements and for the first time this has given rise to a third disc. Richard: "It's an incredible feeling being the ISOS compiler/mixer - an experience I'd like each and every person to be able to share. That's never going to be possible of course, but when Black Hole suggested as part of the 10th release, we did an ISOS all-time classics disc, I did feel there was a way in which I could make it happen for at least one other DJ."
As we previously reported, the label launched a competition to find one, amassing thousands of entries along the way. After many man-hours sifting and listening, Black Hole found what they were after in 27-year old upcoming Danish DJ, Thomas Mengel. Black Hole Recordings owner Arny Bink says: "Thomas was selected as he was one of the few DJs who did a live mix on his Pioneer CDJs. He was able to capture the 'In Search Of Sunrise' feel throughout the mix, by telling a story, whilst not overdoing it."   
On being given the news of his win, Thomas said: "I'm hugely excited to have won this competition! I really wanted to contribute the perfect selection of classic 'In Search of Sunrise' tracks. For me ISOS reminds me of summer, the beach, happiness and tasty cocktails, so I wanted to capture that atmosphere. I think by using a lot of beautiful vocal tracks and the fact that mine was a live mix, it helped me to catch ISOS's completely unique feel."
In Search of Sunrise 10 – Australia is released on June 11th through Beatport and iTunes on June 18th.