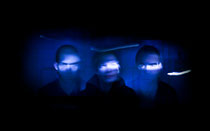 Volkova Sisters are an exciting new band from Budapest, Hungary. Emerging from the underground DIY scene there, and attracting much attention after a head turning performance at SXSW this year, they've just released their new EP 'Hope' this week. We caught up with the band to find out more...
Hi guys, firstly nice to meet you. How are you?
Hey, nice to meet you! We're quite happy, there's a lot of positive vibes around us from fans. They seem to like the new EP and it's great to see them enjoying and spreading it.  
Are you guys in Hungary at the moment? 
Yes, we're currently based in Budapest.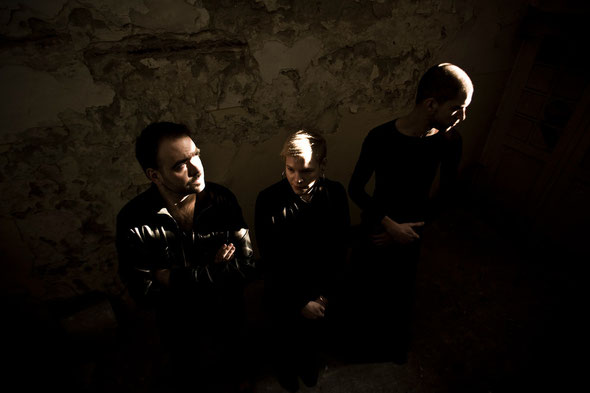 What's the music scene like in Hungary at the moment?
It's small, everybody knows everybody, but it's started to change quite fast in the last five years. We have a lot of fresh, very talented people from the younger generation who are ready to go wherever it's necessary to gain the right feedback. As they grew up online, their taste buds are developed in an international arena, but it's combined with some sort of local aesthetics and sounds. They really should be more on the radar, people would be surprised what's been growing in Hungary and Eastern Europe in general. 
How would you describe your sound? 
Dalma: If I close my eyes, I see an abandoned shore before the storm… big wide landscapes, with lots of grey and blue tones. The tone is definitely a bit dark and you hear the '80s synth influence, which kind of qualifies the sound as darkwave, but it has also been described as folktronica, which can be true sometimes. But our favourite is goth tron!
You site your influences as broad ranged as My Bloody Valentine and Cocteau Twins. Are there any other big influences on your music?
We listen to a lot of music all the time, so it's hard to say. When we first started working together at the very beginning, there was that DJ Hell track we'd listen to a lot – 'Die Angst'! There was this great vinyl, and a good friend of ours were DJing at the place where we used to stay those days. We listened to this track so much that I can honestly say that the Berlin electronic sound influenced us and gave us a kick-start. Later on, we got influenced by many different and wider ranges of music based on the periods we were in. The sound-scapes we use and hear often remind me of the utopian worlds of cyberpunk because of the huge spaces and how they're built.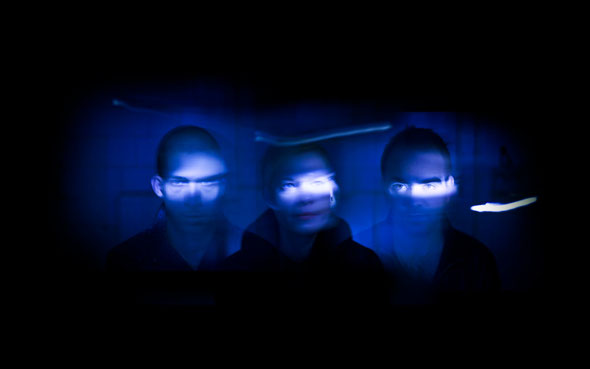 Would you say your music is influenced by the sometimes challenging political situation in Hungary?
Well I think we were reacting on the side effects, the general mood of the people, the forlorn atmosphere where you can't really see any possibilities, especially in the creative fields. But you can also see that people who used to be too lazy to care are changing because they also feel the surreal developments. And when it becomes personal, you have to do something against it. A lot of people actually leave for "inspiration" to other countries, but you can also see young guys becoming more active and want to let their words out. We've also been challenged by this, and our way of dealing with it was to write this EP - hence the title. We'll see about the next steps, but there are strong plans of moving our base elsewhere. 
2011 was a big year for you guys, playing everywhere from SXSW to supporting Lamb on tour. Has 2012 been just as busy gig wise?
We got some great opportunities, especially in the region. There's Exit Festival in Serbia, which is a giant festival, so it's good to have our name in that circle. And, we'll play some great smaller ones that tend to be more experimental with really open-minded audiences e.g. Poke Festival in Slovakia or Black Noise in Hungary. Apart from the bigger names, there is amazing talent emerging from this area and it's really exciting to be part of it.
Do you prefer playing live to recording? 
Even though we love to fool around and experiment with sounds in the studio, we're just as much a live band, and are constantly working on the show. All of us come from very live-oriented bands, so the stage presence is really important to us. 
How would you describe the live experience at your gigs?
We don't really sense the people around us, when we play. It's more about the energy between us. If the energy is working, people are feeling and reacting to it.
Finally, what does the remainder of 2012 hold for Volkova Sisters?
Our second EP has just been released, although we have started work on our third one a month ago - we plan to release it in late autumn. The other plan is to move to other cities to work, we need different influences from what Budapest can offer right now.