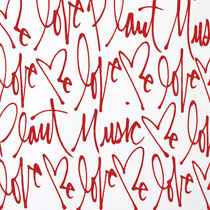 Plant Music: Love Me is the first compilation in a brand new series from the New York-based label, featuring a collection of some of the sexier of its recently released cuts. The artwork is by Plant friend and rising art star Curtis Kulig, whose "Love Me" message can be seen on the streets and in galleries from Los Angeles to New York to Tokyo. The album is compiled and curated by Plant honchos Dominique Keegan and Stretch Armstrong and is Plant Music's second compilation series, having released the infamous and much acclaimed "Sound Of Young New York" albums in the mid-2000s.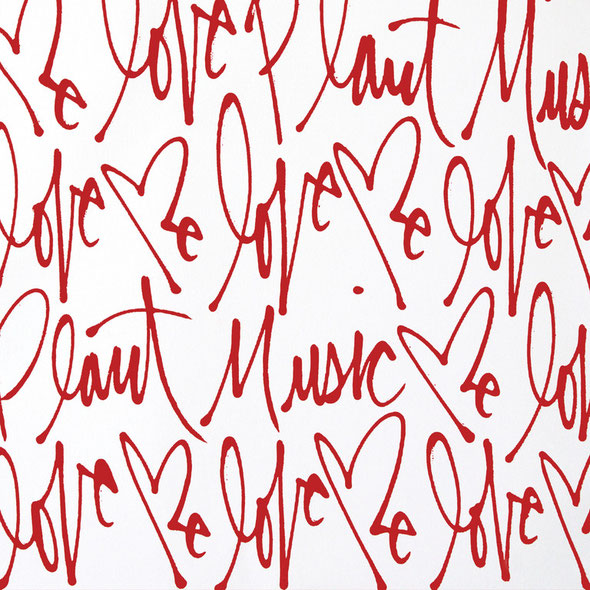 Time Out New York's Bruce Tatum has this to say:
"Plant Music has one of the most profoundly party-worthy pedigrees of any imprint. The label was founded in the early days of the millennium as a home for New York's then-burgeoning indie-dance scene by Dominique Keegan, co proprietor with Marcus Shit Robot Lambkin of the raucous, much-missed DJ hangout Plant Bar. The labels co leader, Stretch Armstrong, boasts a resume that begins in 1990 with WKCR's seminal The Stretch Armstrong & Bobbito Show, regarded as a milestone in the rise of hip-hop's popularity. (People still think of Armstrong as a hip-hop DJ, but his time at Plant has shown that he has a way with a four-to-the-floor rhythm as well.) So it should come as little surprise that the latest compilation from Plant Music, the premiere installment of a new series focusing on what the label is calling its "sexier" cuts, is about as fun and dance-floor-ready a collection of house tracks as you're likely to run across.
"It should be noted that this set is not for those interested in the cerebral, chin-stroking end of the house-music spectrum; 'Love Me' is unabashedly focused on the act of going out and having fun. That said the CD begins on what could be considered a sombre note: The leadoff track, Plant mainstay Eli Escobar's 'Love Thing', is remixed by DJ Mehdi, the beloved French producer who passed away last year in a freak accident. But it's a pumping tune, with glistening chords (reminiscent of Detroit technopop à la Inner City) and earwormy vocal sample layered over a hard-charging beat. It sets a template for what follows: a blitzkrieg of big melodies and chord patterns that are near-Pavlovian in their effectiveness, with spare yet memorable vocals and plenty of references to classic dance-music tropes of the '80s and '90s. 'Four Four Letter' from The Glass (the long-running combo led by Keegan and Glen "Wool" Brady) gets a once-over from Black Van's Kris Menace and Oliver Kowalski, who imbue the hook-laden cut with a deliriously gorgeous sheen. Heavyfeet's 'I Will' is a stripped-down slice of rather authentic-sounding '90s garage, with the added bonus of a wiggly, '80s-referencing synth line. The collection boasts a track approaching classic bitch-track territory, with the late Aaron Carl "talkin' about the hoochies" over a bare-bones thump on Danny Daze's great 'Ghetto Fab'. What might be the album's best cut, however, is perhaps its most meditative: Wool's 'The Good in You' is a mid-tempo stunner, with a graceful piano, cooing vocals and plaintive trumpet lending depth to what's otherwise a simple, loving ode to the joys of clubland."
Have a listen to the Soundcloud link below.