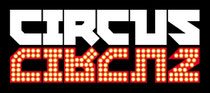 Circus recently announced that it's back for good at the Masque in Liverpool and for the first bash of the summer has a cracking ensemble lined up, alongside the club's lynchpin Yousef. Joining him this month will be James Zabiela, an authority on Pioneer's CDJ deck, he has been the most respected voice on the technological development of the past decade within DJing. His musical scope is as fearlessly wide ranging as his sense of adventure in the way he presents it, blending mesmerising techno with gut shaking house grooves. 
Next up is Adam Beyer, who has been at the centre of all things techno for nearly two decades now, emerging as one of the defining forces in the realm of brutal beats. His powerhouse sets have been known to raid every component of the sound's bright past in recent times for a paradox of sound, hard and funky, sinister yet warm, crafting a sonorous and uncompromising template that continues to be copied but never mastered. Yousef of course also stars, the man shaping up for another busy summer of festivals, Ibizan showcases and international touring across every continent. Beyond that his second complete artist album is ready for release and his productions continue to showcase a musical maturity which possibly sets him well apart from his peers.
Also returning to Circus is Heidi, a DJ whose profile has risen on account of mainly one thing alone; her undeniable talent behind the decks. It's her ability to transmit personality into each and every set which makes her such a hotly feted talent. Catz and Dogz make their Circus debut, the Polish duo continuing to garner worldwide acclaim with their funk drenched house sound exciting many of the key players in the world. Lewis Boardman, fresh off the announcement of his set in the Visionquest arena at Global Gathering, and local hero Scott Lewis, close off proceedings.
Circus
Sunday 3rd June
@ The Masque
Seel Street
Liverpool
L1 4BH
Featuring James Zabiela, Adam Beyer, Yousef, Heidi, Catz and Dogz, Lewis Boardman & Scott Lewis
10pm – 4am
Price £15 advance
Info – 0151 706 8045
Tickets:
http://circusclub.ticketabc.com/promoter/circusclub/
www.skiddle.com
www.datatransmission.co.uk/circus
TicketWeb: 08444 771 000
Ticketline: 0161 832 1111
3B records: 0151 353 7027