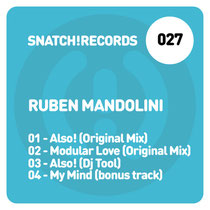 Ruben Mandolini – Also! / Modular Love / My Mind (Snatch! Records)
It's very rare to get a new release where all tracks by the same artist are good. It's even rarer to get a release where all tracks by the same artist are just incredible. But, that's exactly what Italy's Ruben Mandolini's productions are here as he delivers three sensational club bangers, all equally playable, even to the extent that it wouldn't be lazy mixing all three together in a set, one after the other. They're that good!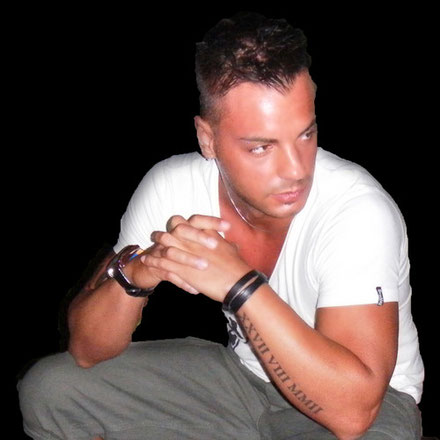 Out now on Riva Starr's Snatch! Records, this release has already had heavyweight support from guys like M.A.N.D.Y., Mark Knight and Umek, to name just a few, and once you have a listen to them, you'll quickly know why. 'Also!' is first up, a tremendous groove, using the classic 'Can you dance to my beat?' vocal, but stripping it back, messing with it and turning it into a 2012 anthem. 'Modular Love' is the toughest of the three tracks, a driving bassline, minimal vocal snippets, filtered breakdowns and much distortion. Huge. Third track, 'My Mind', re-works the Bucketheadz sample, and although only using snippets of the vocal, he creates another peak-time track that is sure to send those on the floor absolutely crazy. The way it builds and builds, then drops into the recognisable vocal is just spot on. This is a full on, funk-fuelled journey of the highest order. Actually, that should apply to all three tracks. Have a listen to 'Also!' below.