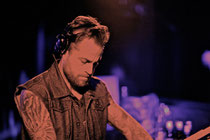 We catch up with Carl Kennedy, owner of Wasted Youth records and resident DJ for Subliminal at Pacha Ibiza. As the Subliminal Sessions gears up for its new summer season on the White Isle, we talk to Carl about his roots, his influences and most importantly, his new 'Subliminal Essentials' compilation which was released today…
 Hi Carl, your recent release 'Once Upon A Time' has proven to be a dance floor hit, you've been described to have a sixth sense when it comes to great tunes, what's your creative process?
'Once Upon A Time' is growing nicely and getting huge support from the likes of Tiesto, Pete Tong, Calvin Harris and Erick Morillo so I'm happy about that. A sixth sense, hmm I guess it's that feeling you get when you hear a record you just know it is massive or has the potential to be massive. Music is an individual taste and opinion.
How did the collaboration with Cheyenne come about and what was it like to work with her?
Cheyenne is a top model in Australia so she's pretty well known. I've been friends with her and her family for quite a while, Sydney is like a village so most people know most people. Cheyenne also lives in New York City now and she played me some of her ideas, one happened to be the lyrics to what is now 'Once Upon A Time'. We laid the beat down the next day and she recorded the vocals in 20 minutes and that was that. Cheyenne's solo work is something to look forward to in the future. Since most Aussie chicks are brought up like blokes, Chey is a lot of fun to hang out with. 
You also had the music video done for the track, what is the idea behind it?
Well it's only my second music video so I'm very open to let the director pitch his ideas. All I wanted was for it to be shot in NYC, it ends up with me being a male gigolo but you don't know it until the very end and Cheyenne is the madam. A little bit different I suppose.
You played at Subliminal's recent Miami party at Amnesia, how was it?
Like all Subliminal parties it was amazing, lots of fun, great energy and did I mention fun? WMC was my favorite to date. EDM in USA is going through the roof thank God. Also Amnesia is one the best clubs out there. 
What was the highlight of the night?
The Subliminal party was great with the best lineup. It was nice to play on the same bill with one of Danny Tenaglia's last sets before he retired, that's historic.
You are known to live around the world, Australia, USA and other places. Where do you feel most at home? How does the house/dance crowd differ in different countries in your opinion?
For me, home is NYC now but when I'm in Ibiza I feel at home, when I'm in England I feel at home and when I'm in Sydney I feel at home so that's a hard question. I come from an Irish/English circus background so travelling is in my blood, I will always be moving around but as of right now NYC is my home. The scene is changing all the time around the world. Right now Australia is virtually non-existent on the club scene but has amazing festivals and USA is just setting new bench marks with clubs and festivals. On the whole people love music all over the globe so the world loves dance one way or another.
What's your most memorable DJ moment so far?
I don't really have one that stands out on its own. I'm lucky to play at the best clubs and with the best DJs out there. I think one that stands out is playing with The Swedish House Mafia after their groundbreaking Madison Square Garden show in NYC. That was epic beyond belief so I was happy to be part of it.
The summer is just around the corner, what are your plans?
My plans are to release the follow up to 'Once Upon A Time' called 'Lost In Rio' featuring Joel Edwards under my own label called Wasted Youth and to play Subliminal Pacha and Europe mainly. I'm really going to start pushing the brand of Wasted Youth and I have just signed an exciting young producer from Sweden called Oskar, so I will be releasing him into the world this summer as well. So a lot of work ahead and a lot of fun.
What's your prediction for this summer's chart topper?
Good question and who knows. There's a lot of good music out there and it's a great time to be making dance music. I'm just hoping my new releases do well with 'Lost In Rio' out June 12th and the third release with Nick Galea and Joel Edwards called 'Out Of My Mind', which I think will be a monster going into August.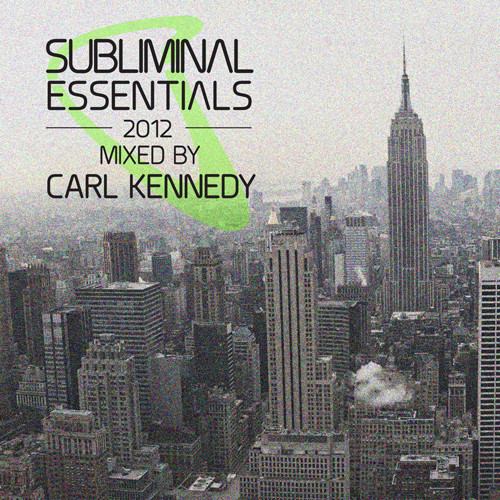 You've mixed the latest Subliminal compilation, out today, what kind of vibe can we expect from it?
A little bit different to what I would normally play, a bit more of the new stuff from SYMPHO NYMPHO which is all just banging. A lot of energy, a lot of pumping and definitely fourth gear all the way.
How did you choose the track list for the compilation?
I had Subliminal and Strictly Rhythm send me all the new stuff that was up for contention and I spent about a week going through all the tunes whilst I was running around Central Park and flying to gigs. Then I just got it down to the final 14 and mixed it. You kind of see the mix in your head eventually so that's how I did this one.
Who would you say are the future big names in the house music scene? Do you have any particular DJ favorites at the moment?
I think the whole scene is strong and there's a lot of support between the DJs and for the young guys they really have to step up which is the way it should be. The Other Guys from Sydney I think will be a name to keep an eye on, The Authors again from Sydney but who are based in Germany now, Oskar from Sweden and my kid brother Jack Kennedy. It won't be long before he releases his own productions. When you're hungry enough, that's a dangerous fuel.
What's your favourite classic track?
'You Don't Know Me' by Armand Van Helden.
Finally, what's next in the pipeline?
To build Wasted Youth as a major player. Release originals and keep building my profile. Help kids with a charity in Brooklyn Bronx. Land on the moon.
'Subliminal Essentials' Mixed by Carl Kennedy is out today