Subliminal Sessions recently revealed their full line-up for their 2012 season at Pacha, Ibiza. Kicking off on Wednesday May 30th and closing on Wednesday September 26th, guests include AN21, Carl Kennedy, Chuckie, Max Vangeli, Norman Doray, Sneaky Sound System, Steve Angello, Sunnery James & Ryan Marciano, Sympho Nympho and of course, main resident and Subliminal Records head honcho, Erick Morillo.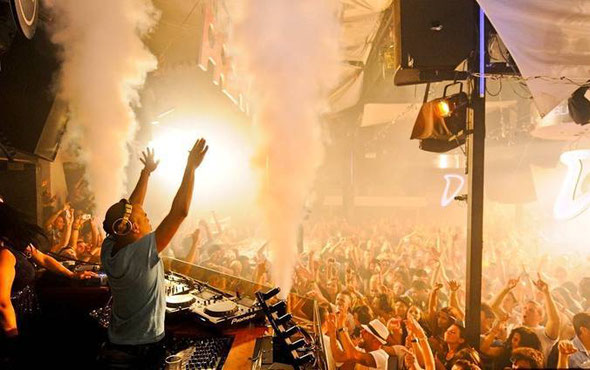 Having established a firm reputation as one of the island's premier house nights, where quality music and some of the world's best DJs play to a sexy and fiery crowd, Pacha's dance floor looks likely to be an explosive and high octane place to be this summer. This year's theme is 'Beautiful Reality' and Pacha will be transformed into a 'surrealist wonderland, with stairways and doors leading to erotic fantasies of the unconscious mind.'
Erick Morillo says: "Subliminal Sessions is all about creating the bridge between the underground and the commercial and finding the harmonious synergy, musically no one compares to us in Ibiza. 
"This year we have Chuckie hosting the EXCLUSIVE Dirty Dutch parties and Steve Angello has confirmed two sensational dates.  Along with duos AN21 & Max Vangeli and Sunnery James & Ryan Marciano who I am really excited to have perform for us, all these guys bring an amazing energy. Not forgetting my new epic Sympho Nympho trio with Harry Choo Choo & Jose Nunez."
Full listings below:
May 30  - Opening Party
Erick Morillo
Chuckie
Sympho Nympho
Shawnee Taylor
June 6
Erick Morillo
Sunnery James & Ryan Marciano
Norman Doray
June 13
Erick Morillo
Carl Kennedy
June 20
Subliminal Vs Dirty Dutch
Erick Morillo
Chuckie
June 27
Erick Morillo
Sunnery James & Ryan Marciano
July 4
Erick Morillo
Sneaky Sound System
July 11
Subliminal Vs People Of The Night
Erick Morillo
AN21 & Max Vangeli
July 18
Subliminal Vs Dirty Dutch
Erick Morillo
Chuckie
July 25
Erick Morillo
Steve Angello
Sunnery James & Ryan Marciano
August 1
Erick Morillo
Sympho Nympho
Carl Kennedy
August 8
Erick Morillo
AN21 & Max Vangeli
Sunnery James & Ryan Marciano
August 15
Subliminal Vs Dirty Dutch
Erick Morillo
Chuckie
August 22
Erick Morillo
Steve Angello
Dirty South
August 29
Erick Morillo
Sympho Nympho
September 5
Subliminal Vs Dirty Dutch
Erick Morillo
Chuckie
September 12
Erick Morillo
Sunnery James & Ryan Marciano
Sympho Nympho
September 19
Subliminal Vs Dirty Dutch
Erick Morillo
Chuckie
September 26 – Closing Party
Erick Morillo
Special Guest TBC
Carl Kennedy