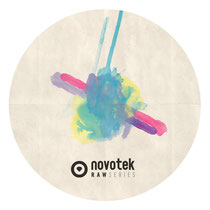 Leix & Hitch – Low Cutz EP (Novotek Raw Series)
Pretty stunning EP this, which may or may not be out just now, but if it's not, it's definitely out this month. We think Leix & Hitch are both Spanish DJ/producers, both with relatively decent success within Spain and other parts of Europe. This EP, consisting of three tracks, broken into four mixes and a bonus mix for the digital version, is one for the cooler floors around the world. First track, 'XXX', has three mixes - an original, a dub and the bonus digital mix from Spain's Uner. 
All decent mixes of very decent track. Track B2 is 'Vox', another deep groove, simple in its production, but a fine tune to play. Track B1, 'Mr Slade' is by far the standout track in our opinion, a monster deep and powerful groove that has a kind of angry man making a gnarley speech over it. It's hard to put into words, you really need to hear it to get an understanding of how much this tune is destroying dance floors. In fact, check the video below to see it in action. Great EP and one definitely worth checking out.