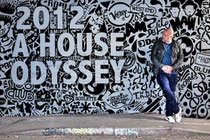 We catch up with Simon Dunmore, head honcho at the legendary London-based Defected Records. In our opinion, Simon is one of the unsung heroes of house and dance music, a huge influence personally and with his label, to some of the biggest DJs and producers in dance music of the last 20 years. What Pete Tong did for dance music on radio, it's fair to say that through his A&R skills Simon has developed the scene just as much, having signed some of the best music releases over the years, even before he started Defected Records. With the label soon to kick off a new season in Ibiza and the release of their annual Ibiza compilation just days away, Simon talks in depth here about his label, their club nights, Ibiza, music and changing tastes. Always an education…
Okay so, Ibiza has rolled round again for yet another season… what's new for Ibiza 2012?
I believe we have broadened our line up and have a far more interesting diverse selection of DJs than we have ever had. In terms of our residents we have, Junior Jack and Kid Crème, The Shapeshifters, Copyright and Bob Sinclar and really they form the backbone of the residency at Pacha. But this year we have also re-introduced ourselves with Dennis Ferrer, which is a great thing for our night. We also booked Solomon for four dates, we have 2000 and One playing and then we have the guest appearances from Dimitri from Paris, from Frankie Knuckles, David Morales and Aeroplane. Across the board I don't believe there is a more varied night musically on the island, so whatever night you choose to go on I'm sure you're going to have an amazing time.
I guess most people wouldn't really expect to see a duo like MURK on the same line up as Bob Sinclar…  do you see this as a positive move in terms of the range of people that want to come to the nights?
I think that the range of DJs and music that we have at our nights at Defected just totally reflect the fact that I believe house music isn't one specific thing, it isn't one specific sound or genre. I like to reflect that in the music we release and the DJs we book. The fact that someone like MURK are playing alongside Bob Sinclar actually for me is quite exciting and it is challenging for someone like MURK who are going to play after Bob. Bob is very distinctive in his style and his sound, and it's probably fair to say it's on the commercial end of house music whereas MURK are much more underground, so they will perform much later at night when people are probably in a different head space and it's an appropriate sound for that time of the evening. Another positive aspect to them playing for us is they have a big tradition and a big following in America. Dance music has exploded in America and Oscar G has been a resident at Pacha, New York for many years. He plays the club on a regular basis and rocks it every time. So if there are people coming from America to Ibiza this year – which I believe will happen in big numbers – it's really relevant to have him playing for us at the club. So yeah I believe there is definitely a place for MURK alongside bob Sinclar and I think it will make for a really interesting night.
Defected's theme for the year is 'A House Odyssey'? What does this mean?
Everybody has a story to tell or a reason to why they ended up being where they are in Ibiza. Whether it be the DJ from making records in his bedroom to playing in front of 4,000 people on a Saturday night, or the dancers coming from all over the world, auditioning at the beginning of the summer and finally getting in that podium. Or the clubber; what made them book their holiday to go to Ibiza, what made them want to go to Pacha to be on the dance floor for Defected In The House. It's all part of the theatre that Pacha puts on and the music we provide. So everybody has a story to tell. No-one really thinks about the pilgrimage and the attraction that Ibiza has for people, whether it be the first time they go or the fact that people have been going back there for 25 years and still get excited every time the plane touches down or when they walk into their favourite club. So to telling - or at least considering – people's stories is a really key thing to do, because it's not just about the super clubs, the music and the drugs or whatever, there's always a massive sub-plot in terms of why people are there. That's what we want to talk about this year.
You've had some new photos done that that represent the House Odyssey theme; are these a visual representation of your own personal House Odyssey?
My personal house odyssey is an evolution of all the things that have influenced me. I feel really privileged to have grown up and grown through some amazing eras of music. I first got into disco by being interested in the new romantic scene that was very popular in the UK. Acts like Spandau Ballet and Haircut 100 were playing disco and there were clubs like the Wag Club, which we would go to on a regular basis in the hope that we would get in because there was a very strict door policy. Out of that came the funk, rare groove and the disco scene, which got me down to things like Southport Weekender and DJing that style of music. Then in 1988 the house scene exploded. I was never really into the more alternative side of that, the records I loved were things like Ce Ce Rogers 'Someday' and Blaze 'Can't Win for Losing'; house records with soul. So in terms of the imagery we've had done, a lot of the labels and logos we included were very influential for me personally; they make up my musical DNA. Labels like Roule, which was a rare collectable soul label that had a record by Four Below Zero called 'My Baby's Got ESP' which is a record that would still make me feel excited if I heard it out today. Or Atlantic, or great disco labels like Salsoul and great house labels like Strictly Rhythm, Emotive or Nervous. So it's not only the musical elements of what the labels released but the brand element that the early house labels had that made them a collectable label. I always wanted Defected to be a collectable label so that piece of graffiti I'm standing in front of really just encapsulates all of that.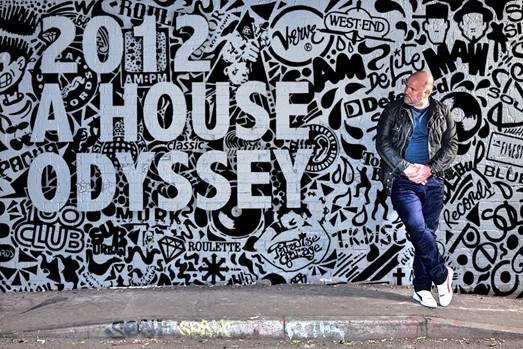 Defected In The House is back at Pacha for its 8th season this year, what is it about the club that makes it so well suited for the night?
When we first came to Ibiza with Defected in 2001 we hosted three nights at Pacha with Ministry of Sound. They were very supportive of us early on in the life of the label. Roger Sanchez played at one, the time when he had 'Another Chance' in the charts and the place was absolutely packed to the rafters. Him playing that record in Ibiza in Pacha when he had a number one record in the UK is something that I can remember so vividly, so we had a slight association with Pacha before we had a proper residency there. Then we went on to do two years residency at El Divino and made a huge success of it and ultimately we got asked to do Pacha on Tuesday nights and over the last four five seasons we've done Saturdays. I believe it's the most appropriate club for us to do on the island. The thing is, Pacha is a big club, I mean it holds 3,500-4,000 when it's packed on a Saturday night but there are so many nooks and crannies where you can find your own space that even though it's big you kind of feel you're in a small club, you've got your own spot. You have intimacy and soul as well as glamour, so whatever you want to be doing in the club, whether it's up on the terrace socialising and having a drink or getting lost in your own space in the middle of the dance floor, you can do that and everything in between. It's just the best vibe for me, plus it has the real history of Ibiza. Pacha was one of the first clubs in Ibiza, so to be associated with one of the original Ibiza clubs is something that's great for Defected.
In 2011 lines between house music and pop became more blurred than ever before… where does that leave a label like Defected who, as you say, have a strong underground following but also have artists like Bob Sinclar who does veer more towards the commercial end of the spectrum?
The commercial aspect of dance music is much discussed and I think you need both of them to be in existence for the scene to be healthy. I'm not critical of the music that's released by certain producers that goes on to be successful; it's just something that I don't personally feel we need to do at Defected. We have had commercial success with Bob Sinclar in the past and the reason that that's important for Defected is that it enables us to nurture new talent with the resulting income. I think you need balance, and the great thing about the commercial success of dance music – especially in America – is the fact that it introduces new blood and new people to dance music who then sometimes go off and become interested in other areas of dance, which feeds the whole scene. What I think people have got kind of hung up on is the fact that certain elements of shows that DJs and promoters put on are nottraditionally the way people view DJing, it's more like the kind of show a band would put on. Certain things have to happen; it's more of a show, with lasers, pyrotechnics, visuals etc… and I think that some people can't get the leap that's been made. If you're playing to 80-100,000 people you have your shit together, there's not much room for error, you can't fuck up. So yeah it's changing. Personally, I prefer music to be delivered and played in a way I grew up being used to. But I understand people are now putting on shows and it's a whole different board game, the fact that their doing that is amazing and we're all going to benefit from that in some way or another further down the line, so it's an exciting time for dance music at the moment .
It seems that the music Defected releases has changed substantially over the last few years, would you agree?
The thing about Defected is, we have been going for 13 years now and it's really hard to maintain any business for that amount of time, so you always have to come up with fresh ideas to re-invent yourself in certain ways, to give you the opportunity to have longevity. If you continue to do the same thing – especially in music – it becomes too predictable and people get bored. I think over the last two or three years there has been a little bit of confusion within the dance scene, primarily because there's been a huge commercial explosion of dance music and also the fact that a lot of producers have the opportunity to release their music on their own label. Ten years ago if they had a hot record they may call you up and say: 'I've made a record, can you listen to it, would love to get it out on the label,' and you would get the opportunity to work with some substantially big names. Now all of the names have their own label, so they don't necessarily need or want to be associated with a label such a Defected, they can just release it themselves. So I understand why that is the way it is, but I also understand that new up and coming artists also need help promoting themselves. People look at us and have trust in our label and they may want to be associated with that, and I'm happy to reside in that world because I've always been interested in listening to new music, that's where I've always lived. It's not about being in the mainstream on the high street, I would rather eat in a more selective restaurant serving finer food than just going to McDonald's and know what I'm going to get every day. So yeah that's why the music we've released has probably been a bit more underground recently, because we have been forced into that arena, and you know what, we're happy to be there.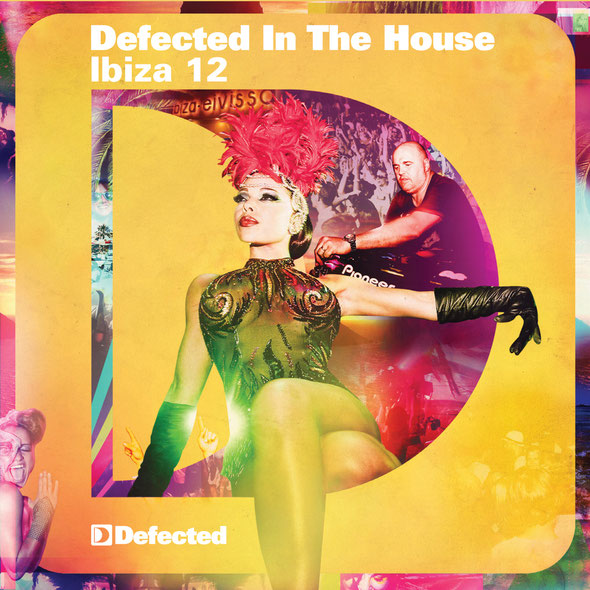 With regards to the Ibiza 12 mix, there's a large proportion of more classic records on there as opposed to three CDs of upfront material that people may expect. Why did you decide to take this approach on the compilation?
There are two main reasons why I've included a lot of classic records on the Ibiza compilation this year. The first one primarily is that I don't believe that there are as many great records being made today as there were five to ten years ago. That's not to say that producers aren't capable, I just think that the return people get from making music is just not as great as it was back then, so they're not willing to invest in singers or musicians or mastering or for someone to program drums for them, so the music isn't as diverse or as well produced as it was many years ago. I would rather play and include a good old record rather than try to be upfront and exclusive, for me it's just about good records or bad records and I just prefer a good old record rather than playing a bad average record. The other reason is that I think house music now has real heritage. In the same way that disco had to go through a period of time before records were recognised as classics or influential, house music has gone through that whole period of time, where people acknowledge it as influential rather than it being underground and not very serious. People now acknowledge that after 25 years it has stood the test of time, and I think it's good to acknowledge that, so I've chosen several records that were very personal to me, whether I was involved with them personally by signing them or I've been involved with the person that made them. I just wanted to acknowledge some of the people that have influenced me or helped Defected become what it is by including them on the compilation.
You've co-produced an edit of Steve 'Silk' Hurley's 'The Word Is Love' alongside James Talk, what is it about this record that made you want to re-edit it and include it on the compilation?
Back in the day when I was at Cooltempo Records I did some remixes as sometimes we needed certain mixes and a record to do a certain thing or appeal to a certain audience, so I kind of become the in-house remixer, but it was never something I felt truly comfortable with. I mean I would do a mix and to some degree it would work, but then I would hear an amazing David Morales remix or a Masters At Work, or something by CJ Macintosh, who were all on fire at the time, and I would feel so insignificant, because they were like genius moments and amazing productions. My productions sounded okay but I guess I bottled out and couldn't cope with the fact that those records were so much more amazing than the records I could produce. So I kind of wanted to be a remixer or producer but never really quite had the balls to see it through, but it wasn't such a bad thing because I felt I was really good at promotion, seeing the good in a record or producer and wanting to help spread the word about what the sound was about or what this producer could do, and I felt like this was a totally legitimate career, so that's what I did with Defected. When I was at AM:PM we released a vinyl only version of 'The Word Is Love', it was an instrumental dub which never came out officially and I always wondered what it would sound like if we actually put the vocal over the dub, so doing this compilation gave me that chance to do it. We got the accapella and we put it in time and it sits on it well, maybe if Steve likes it and I get to play it to him then I'll go in the studio and finish it someday.
Finally, Defected has been involved with Ibiza in one form or another for well over 10 years now, why do you think you have enjoyed such a successful relationship with the island?
It's the result of extraordinary hard work by all of the people that are involved with Defected. It's very competitive in Ibiza, especially at Pacha; they have seven nights with some of the biggest artists in the world at the club, and all the other clubs have great residencies too. All of the main DJs are there and you have to compete with that year on year. Pacha is key to our success; we have great support from Danny Whittle, Mark Netto and Francisco who really support our night and get behind it and they're really loyal to all of the residencies they have there.
Defected In The House Ibiza '12 is out 21st May