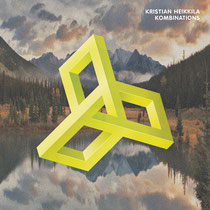 Following his recent two singles 'Khordium / 02' and '01 / Noid', EPM gets set to release the debut artist album from Sweden's Kristian Heikkila. With a history of producing some of Sweden's finest underground hip hop artists, Kristian Heikkila went back to basics a few years ago. Techno and house has always been the real passion of his life and after a few releases on different labels he teamed up with Christian Lundqvist in 2006 to form Kristian & Christian. After a digital release on Kupei Musika, they ended up on Thomas P Heckmann's label A.F.U. Lab. Some live gigs later Kristian & Christian decided to take a pause. Now Kristian Heikkila returns with the essence of what they did, delivering productions influenced by acid house, hip-hop, drum & bass and techno.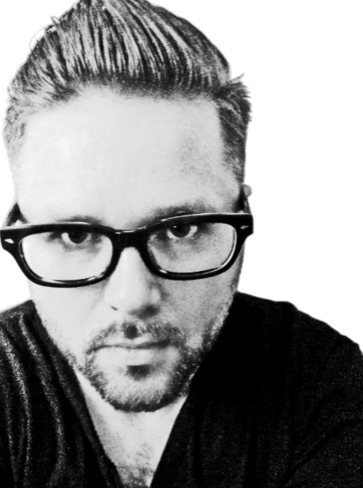 'Kombinations' draws from elements across the techno spectrum. Short atmospheric passages like the opening eerie tones of 'Ambiencum' and the distant echo of 'Noises' highlight a producer eager to extend his palette away from the dancefloor whilst 'Khordium' and '02' (one of two tracks from the album which features his Kristian & Christian production partner, Christian Lundqvist) blends house grooves with minimal tech beats, whilst exploring tribal rhythms and experimenting with striking drops and breakdowns.
Then there are the big room techno tracks, the obvious starter being the vocal driven refrain of 'We Want Techno' featuring Infy on vox duties that builds into a driving dancefloor anthem. 'Filter' retains the same punch and drive whilst exploring a darker and more industrial channel and 'Konstruktion' sees the addition of syncopated pads and a looser groove.
Elsewhere Kristian digs a deeper and more minimal furrow as '01' (produced alongside Christian Lundqvist) echoes the shrouded compressed rhythms of a 'Consumed' era Plastikman, 'Svaj' draws from the tight funk of nocturnal Chicago jack and 'Kult' rolls with the dancefloor into a storming tech-house stomp. Finally Kristian closes out with the hypnotic inflections of 'Noid' showcasing yet another facet to this Swedish producer's artistic flair. Out 2nd July.