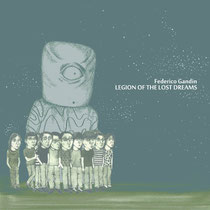 I-Robots' Opilec Music releases the debut LP from Italian producer Federico Gandin this May, an exploration into deep house and deep techno entitled ʻLegion Of The Lost Dreams'that features video, graphic and artistic contributions from painter Christina Mandelli, fashion designer Gaia Audino, video artists Thomas Tinker and Andrea Zirio and designer Onda Larsen.
 
Having released a couple of digital EPs for the Opilec Music label as well as being featured on the Italian label's Movement Sound Recordings compilations and Derrick May's ʻHeartbeat Vol. 2', Gandin's catalogue is small but impressive nonetheless.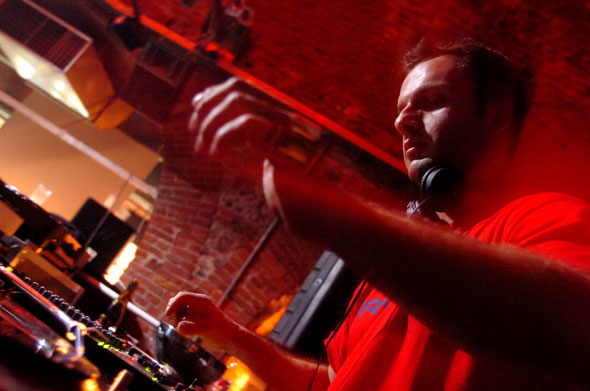 After opening the Deep Zone record store in 1994, a specialist outlet for the sort of quality electronic music that has informed him before and ever since, Federico's commitment to music has been unfaltering. An avid collector of jazz, '60s rock and bossanova as well as Chicago house, Detroit techno and their European counterparts, his productions are the distillation of his influences.

 'Legion Of Lost Dreams' is Gandin's reference to the generations dealing with the increasing troubles of the modern world by turning to art and creativity – the things he takes solace in himself and the reason behind the writing of the LP. From the opening cut, ʻThe Beyonder' to the closer ʻDon't Be Alone', a hypnotic, otherworldly and escapist air dominates ʻLegion Of The Lost Dreams'.


A purposeful beginning in the bold synths of ʻThe Beyonder', you're gently brought towards the vocals and fever-dream atmospherics of the title cut via a warm but hyperactive rhythm in ʻMoving Points'. From these points, you're pulled into the cosseting jazz inflected dub-house of ʻWhen The Night Fall' featuring Ivan Bert before being stripped of drums and any real sense of timing or rhythm with ʻMany Paradisi' – a tribute to classical Italian composer, Domenico Paradisi.

The final stages of the album sees Gandin building things back up via the spaced out ʻMarimba Club Jupiter', the trippy tumbling feel of ʻI Know Where Your Mind Is'and the fizzing, percussive ʻBuio Versante' before unleashing closer, ʻDon't Be Alone', which seems to take elements of all of the album and tie them together in a neat and powerful package. Out on Opilec Music (via Clone Distribution) on 22nd May.