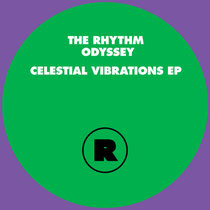 Out next month on Rekids, Dean Meredith releases the 'Celestial Vibrations EP', a package of original material under project alias The Rhythm Odyssey, that's all acidic analogue rawness and fuzzy vintage synths. Dean is one of the most prolific and versatile producers on the planet with a prodigious career that spans over 20 years. A founding member of Chicken Lips and Bizarre Inc, Dean went on to produce lo-fi analogue funk gems as White Light Circus for DC Recordings and Goat Dance for Bearfunk and Rogue Cat on Tiny Sticks.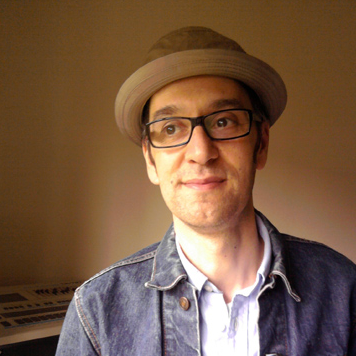 Now Dean is up to some dirty house tricks as The Rhythm Odyssey, favouring that gritty warehouse jacking smoke-machine-drenched fizz.  So far releases have dropped on Lipservice and Leng with collaboration with Eric Duncan (Rub n Tug, Still Going, Dr Dunks) on Endless Flight. Label boss Matt Edwards snapped up the tracks after hearing a sneak preview and it's about to be unleashed in all its unadulterated glory.
Kicking off with 'Ride On This', a distant cowbell is soon engulfed by a marauding acid bassline. Tough and sexy, rich in rhythm and analogue drums, it's got that air of warehouse nostalgia. Next up, Detroit-inspired 'I Need It' journeys into a deeper realm of hiss and noise, "get on and party" vocals and the melodic synth line, soon melting into lush chords. On the flip, B1 'Corner Of My Mind' combines synth stabs and soaring string chords, with a hint of bassline funk creeping in alongside shimmering shakers. On the trippy, cosmic tip, the stripped down grooves of 'Raw Nerve (Dub)' are immersed in warm, spacey FX and quirky pitch bending synths.