Marcus Sill – I Heard It (Ampispazi Recordings)
Underground minimal mixed with the voice of Marvin Gaye singing his classic soulful track 'I Heard It Through The Grapevine'. It shouldn't work but somehow does, and very well too. The original is the more commercial of the two mixes, although it's unfair to call it commercial. A deep bassline with a slight sample of Marvin's original backing tune introduces you to what's about to happen. Then the vocal kicks in, with increased drum and strings influence completing the rhythm. It's very well done.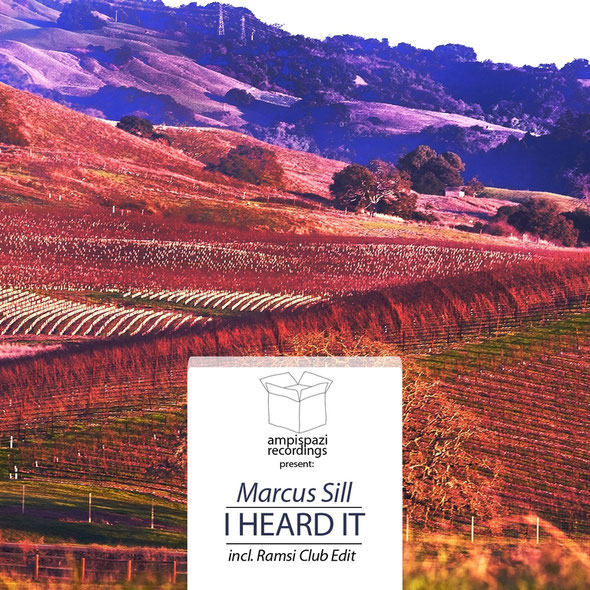 The Ramsi mix strips the track back to a very bare 4/4 beat, slowly introducing the vocal sample of Marvin's voice, before bringing the minimal beats back in and continuing. It's over eight minutes long, taking over three of these before you even know there's a Marvin Gaye sample happening, and it's nearly six minutes before the vocal gets a proper run. What did we say about stripping it back? The mix sounds very much like an acapella over the beat, but that wouldn't be doing justice to Ramsi's remix as it's cleverly done, mixing underground cool and credible with familiarity. Have to say we're enjoying both mixes equally as they are both good for similar and different floors. Out May 14th.